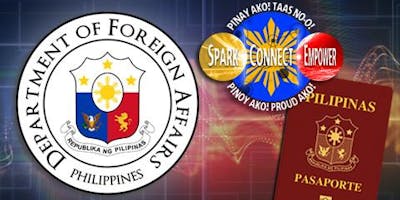 Passport Appointment
GUIDELINES AND PROCEDURES ON HOW TO SECURE AN APPOINTMENT
---
VERY IMPORTANT
1. Before you register, please read carefully all the requirements for passport application (Download and accomplish the form).

2. After registration, Either print or save in your mobile/handheld devices the confirmatory email with the QR code and bring to the Consulate on the date and time of your appointment.

3. Please arrive at Philippine Consulate General located at 447 Sutter Street, San Francisco CA 94108, 30 minutes before your specified appointment time and date.
4. Upon arriving at the lobby of the Philippine Center Building, proceed to the automatic ticketing kiosk, press Passport and Yes when asked if you have an appointment. Scan the QR code using the scanner on the machine and press Search and Print. A ticket will be printed. Retrieve the ticket and proceed to the second floor Document Evaluation Desk (Counter 3-5). 
5. Surrender your ticket along with your passport and documentary requirements to the personnel manning the Counter 3-5.

---