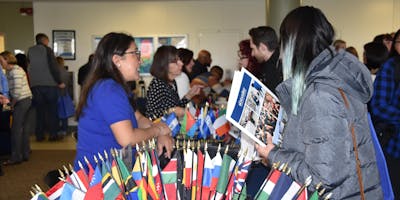 INFORMACIÓN PARA LAS FAMILIAS
Únase a nosotros para una sesión informativa y un recorrido por el campus para que
las familias de habla hispana conozcan las oportunidades en MassBay Community
College. Esta sesión informativa se presentará en español y ayudará a los
estudiantes y sus familias a aprender sobre nuestros programas académicos, el
proceso de solicitud para la universidad, la documentación oficial que certifique
estudios completos de la escuela secundaria fuera de los EE. UU., ayuda financiera,
opciones de transferencia, vida estudiantil y oportunidades de tutoría.

Join us on our Wellesley Hills Campus for an information session delivered in Spanish for students and their families who are Spanish-speakers.  This information session will help students learn about our academic programs, the process of applying to college, financial aid, transfer options, student life, mentorship programs and more. Discover how MassBay will provide you with an affordable and quality education preparing you for your future career.