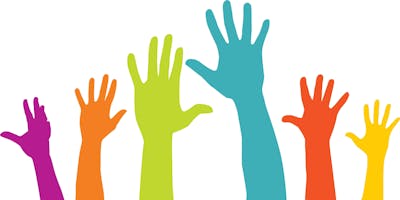 Make a Difference: Volunteer in Cambridge - Multiple Days Tickets Remaining
If you are interested in volunteering in Cambridge, an agency is waiting to meet you, train you, and put you to work. In fact, Cambridge has more nonprofits per square inch than almost anywhere else in the world and volunteers play a critical role in making our city welcoming, safe and supportive for all residents. But that's also the problem: it can be challenging to narrow down the choices. In this session, we will show you your options and help you find the right fit.
Scheduled dates:


Friday, November 15, 11am


Thursday, December 5, 12pm


Friday, January 10, 11am-12:30pm


Friday, January 24, 12-1:30pm


Friday, February 7, 11am-12:30pm


Friday, March 6, 11am-12:30pm


---
Note to Agency staff: This workshop is for prospective volunteers only. Agency staff are invited to contact CSVC regarding recruitment. Email csvc@volunteerincambridge.org or call 617-864-6688.
Co-Organized with the City of Cambridge Council on Aging. The City of Cambridge Council on Aging works to promote and safeguard the health and independence of Cambridge seniors over the age of 60. They act as a referral center, service coordinator and a direct provider of meaningful social and recreational options that enhance our senior's lives, from meals programs to educational seminars and exercise/dance classes.