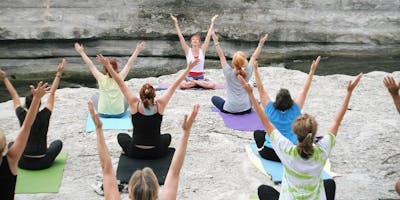 Yoga Mix- All Levels
Wake up, energize and restore your body with Yoga Mix!
Yoga Mix is a combination of stretching, flow, balance, Yin yoga, restorative, and meditation.  It is customized as best possible to the student needs.  Each class will wake up the muscles with some gentle stretching, then raise the heart beat with a flow which will incorporate strengthening and balance poses. The last part of class will be dedicated to longer held stretching poses (Yin), and a final restorative pose to start the day refreshed!