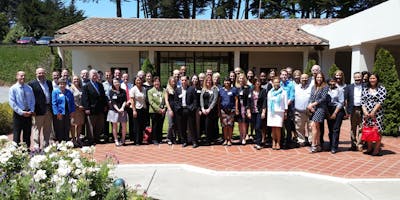 Customer Advisory Board CONFERENCE 2019
 Welcome to the largest conference WORLDWIDE focused on Customer Advisory Boards. The Customer Advisory Board association conferences are excellent professional development venues regardless of your program size or maturity; last year 69% of our members had established programs and 21% were in their infancy. With so many best practices shared, and so many connections made, attendees leave energized and ready to implement new strategies to take their Customer Advisory Board programs to the next level.
We invite you to:



    Hear how leading B2B marketing practitioners are engaging their TOP customers 




    Challenge your thinking on how Customer Advisory Boards can drive business value 




    Get tips, tools and best practices you can use immediately with your customers 




    Network with fellow industry professionals on the leading edge of B2B customer engagement 



AGENDA
WELCOME RECEPTION – Wednesday December 4th 2019
7:00 p.m.        Appetizers will be served fom 7pm onwards at Slate Bar & Grill, 109 High Street, Boston, MA 02110
CONFERENCE DAY – Thursday December 5th 2019 
8:00 a.m.
Breakfast & Registration
8:45 a.m.
Welcome & Meeting Objectives – Gavin Nathan, Chair, CustomerAdvisoryBoard.org
8:50 a.m.
"Becoming Customer Obsessed by using Customer Advisory Board Insights to Drive Change" – Stephanie G. Wicky, Group Director, Marketing, Supply Chain Solutions & Dedicated Transportation, Ryder System, Inc.
9:40 a.m. 
"Aiming High to Recruit & Engage CAB Members" – Ben Tao, Vice President – Corporate Marketing, FORCEPOINT
10:30 a.m.
Refreshment Break 
10:50 a.m. 
"The Secret Sauce of Session Design" – Eyal Danon, Founder, Ignite Advisory Group   
11:40 a.m.
"Evolving an Advisory Board over 10 Years" – Janel Ryan, Sr. Director Product Marketing & Sales and Channel Enablement at NetScout
12:30 p.m.
Lunch & Networking
1:30 p.m. 
 "Top Sessions to Accelerate Innovative Ideas" – Pascal Marmier, SVP, Swiss Re
2:15 p.m.
"Planning for an Annual Strategic CAB Meeting" – Elyse Begleiter, VP, Corporate Events, BNY Mellon | Pershing
3:00 p.m.
Refreshment Break 
3:20 p.m. 
Group Breakouts: What are the Top 3 Challenges you face managing Customer Advisory Board Programs? What are the Top 3 Solutions to these?
4:10 p.m.
Group Readouts
4:20 p.m.
Meeting Close
4:30 p.m. 
Departures
PREVIOUS YEARS ATTENDEES: 
Oracle, IBM, HP, Intel, Cisco, Aetna, HCL Technologies, AT&T, Adobe, SafeNET, Syncsort, Informatica, National Instruments , First Line Software, Adobe, Ignite Advisory Group, Staples, Cornerstone OnDemand, QAS, Wells Fargo, PNC Bank, Experian, AmerisourceBergen, Schwab, Iron Mountain, Pershing, Ryder, ebay, Daimler Trucks, Wolters Kluwer, Sitecore among others…
HOTEL: Please book anywhere in downtown Boston based on your hotel preferences.
AIRPORT: Closest airport is Boston Logan International a 15-20 minute drive away.
PARKING: Paid parking is available in the basement of the building.