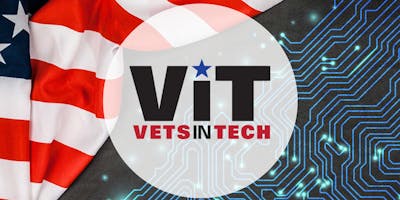 VetsinTech Cybersecurity Training by Palo Alto Networks Moffet Field
VetsinTech and Palo Alto Networks will hold a special 5-day class in Cybersecurity – at no cost to currently serving military, veterans and respective spouses. As the next-generation security company, Palo Alto Networks is leading a new era in cybersecurity and threat prevention. Palo Alto Networks is one of the fastest growing security companies in the market.  Breaches are prevented by uniquely integrating Next-Generation Firewall, Advanced Endpoint Protection, and Threat Intelligence Cloud.
This class is open to all Veterans who have experience in IT, Networking, or CCNA certifications. For more information, see Palo Alto Networks course:
FIREWALL 9.0 ESSENTIALS: CONFIGURATION AND MANAGEMENT (EDU210)
https://live.paloaltonetworks.com/t5/Education-Articles/DIGITAL-LEARNING-ANNOUNCEMENT-Firewall-9-0-Essentials/ta-p/259829
https://www.paloaltonetworks.com/content/dam/pan/en_US/assets/pdf/datasheets/education/edu-210-8x-datasheet.pdf
The class is five days  long consisting of selected modules, followed by the ACE (Accredited Configuration Engineer) exam, which is based on that course.  It is a five-day overall commitment at the end of which a student will have an ACE accreditation to add to a resume and Linkedin Profile. 
Screening to verify service includes submitting a copy of the DD-214 and connect via your LinkedIn profile.

At the end of this 5-day class, we will hold a special event for attendees to meet hiring managers and recruiters from Palo Alto Networks and other employers who are hiring in the Cybersecurity space.
***Please follow directions to 230 RT Jones Rd. Mountain View.******