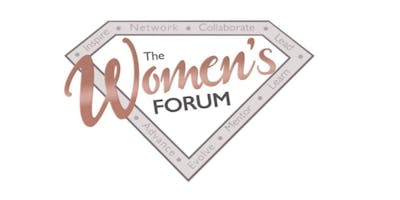 EARLY BIRD 2020 Membership - The Women's Forum
Save now and get your 2020 'The Women's Forum' membership today - discounted rate only good until 1/9/2020! 
What does the membership fee pay for? We plan to reinvest all membership fees directly into the non-profit. Your membership fees will cover program content, event-hosting costs and recruitment advertising efforts. 
How often do we meet? We will host a minimum of twelve events each year in a comfortable setting with targeted topics based on membership interest and feedback. A combination of social and lucnheon events will be held covering topics that are important to women. Topics cover professional development topics which can be appied both in the work-place and in everyday life. 
Membership rates follow a calendar year - if joining mid-year, rates are pro-rated.
1.       If you join between January - March, your cost is $125.00
2.       If you join between April - June, your cost is $93.75
3.       If you join between July - September, your cost is $62.50
4.       If you join between October - December, your cost is $31.25
Email us at TheWomensForumNU@gmail.com with any questions or concerns!