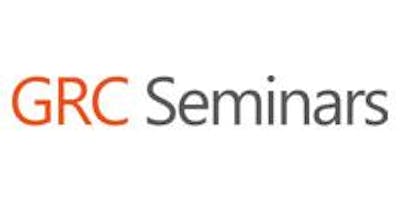 Managing Your Complaints and Obstacles in Post-Market Requirements — Results from Top Medical Device Observations During an Inspection: 2-day In-Person Seminar by Ex-FDA Official
Post-Market activities, Complaint Handling, MDRs, and Recalls are expensive, time consuming, and often lead to more serious financial consequences. Over 80% of FDA Inspection target observations for lack of compliance in these areas.
By attending this seminar, you will discover:


How to overcome one of the biggest obstacles device manufacturers face


How the FDA expects you to develop and implement proper handling of complaints reportable or non-reportable, product complaint handling and documentation


How and when to file Medical Device Reports (MDR), effective and appropriate communication with the appropriate regulatory agencies in the event of a recall.


How to conduct a correction and removal actions to avoid a recall crisis, including required recordkeeping, expectation from FDA and other regulatory agencies in the event of a recall and key factors in implementing and maintaining compliance with the regulations and real life experiences of FDA.


Learning Objectives:


Understand how to comply with complicated Compliant Handling, MDR and Recall requirements


Firms MDR reporting and FDA's handling of reports


Company preparation in the event of a Recall, recall strategy, notification letter and communicating with the FDA


Minimize your risk of regulatory enforcement actions


Assist with the creation and maintenance of effective procedures for handling complaints, reportable events and recalls


Understand the relationship and interaction with other quality system elements as they relate to complaints and reportable events


Walk-through of case examples


Step-By-Step guide to designing Standard Operating Systems for communicating process for firm's success


Discussion of FDA's New Guidance's on Risk and how it interacts with Recalls


Who Will Benefit:
This course will benefit anyone in the medical device industry that handles functions involving product complaints, recalls, medical device reporting.


Regulatory Affairs


QA/QC


Project Managers


Regulatory Professional


Risk Managers


Complaint Handling Teams


CAPA Teams


Meet Your Instructor

Rita Hoffman, RAC,
Managing Partner Regs & Recall Strategies, LLC and Former FDA CDRH Recall Branch Chief
Rita Hoffman, RAC. Managing Partner Regs & Recall Strategies, LLC .Ms. Hoffman has more than 36 years of FDA experience across the device, drug and veterinary industries. She has an intimate understanding of FDA regulatory and compliance issues from the perspective of both FDA and regulated industry. As an FDA compliance consultant, she provides clients with regulatory insight, advises on critical compliance deficiencies, performs compliance and new product audits, provides insight and guidance on recall strategies to the medical device industry, and advises on jurisdiction determinations for combination products.
Ms. Hoffman retired from the FDA in January 2011 as the Recall Branch Chief for the Center for Devices and Radiological Health (CDRH), where she was responsible for oversight and review for all medical device recalls. Ms. Hoffman held several positions including the Center for Drug Evaluation and Research (CDER) Jurisdiction Review Officer (providing guidance on drug/device product designation, combination products and co-packaging), Acting Associate Ombudsman, Small Business Liaison, and was a Policy Analyst for eight years in the Office of the Commissioner. She served as co-chair of RAPS' Baltimore/Washington Metropolitan Area Chapter for 2-terms, and in 2008 was presented with the Special Recognition Award by RAPS.