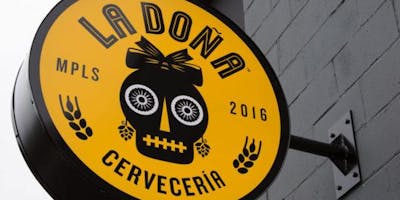 Yoga + Cerveza = Calma
Cost: $10 (eventbrite/cash/Venmo day of)
Includes: A beer, a little Spanish, a little yoga, and a whole lotta fun.
About: Bienvenido. Welcome to one of the first Latin Breweries, if not the first in Minnesota. Join us for a fun flow to work out the kinks of the day and build energy to tackle the evening.
All humans and levels welcome. Bring a mat and a smile.
Annie: Annie Hayes is a yoga teacher, meditation guide and wellness coach with certifications from the Mayo Clinic of Rochester, MN, and Yoga Center of Minneapolis. Her passions extend beyond yoga to encompass a whole body, whole mind approach to wellness. This passion drove her to create Annie Hayes Wellness, a holistic approach to making wellness affordable and accessible to all.