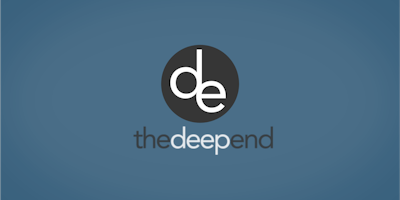 The Deep End with Tim Hatch | Season 3: Acts
The Deep End with Tim Hatch Season 3 | Acts airs live on Tuesday nights at 7 p.m. 
The Deep End is a weekly live simulcast hosted by Pastor Tim Hatch. Every week, we dive deeper into Faith, Politics, the Bible, and the world we live in.  **Need to accommodate a larger group or need additional tickets than what we have listed?  Email us at ask@thedeepend.tv!
The theme of Acts is "nothing stops the Gospel!" You can join us as we study the Scriptures verse by verse by attending in person, joining the discussion online, or texting in your questions anonymously to (508) 316-9333.  Please take a moment right now to like and subscribe to our Deep End page at youtube.com/thedeependtv and never miss out on an episode when we go live!
INSTRUCTIONS: Audience members please plan on arriving at The Deep End Podcast Studio located in the Waters Church building at 57 John L. Dietsch Square in North Attleboro, Ma. 02763, by 6:30 p.m.  Please park in the Main Office Parking Lot and enter through the Main Offices entrance.  Check-in at the Receptionist's desk to receive your name tag before proceeding.  The Podcast Studio is located on the lower level at the base of the stairwell located by the Next Steps Center.  Please note, due to media considerations, there is NO STUDIO ENTRANCE AFTER 6:45 p.m. The Podcast will start promptly at 7 p.m. and record for approximately 60 minutes. Water bottles are welcomed!