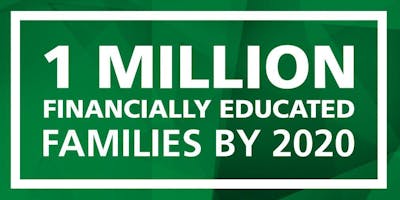 FINANCIAL EDUCATION WORKSHOP
The National Campaign for Financial Literacy is affiliated with more than 400 financial learning centers across the US and Canada, teaching financial literacy to over 30,000 families monthly. Our complimentary workshops are being conducted on a weekly basis at learning centers, non profit organizations, businesses and homes as well as online.
We are proud to have Dr. Dolly Amaya, Harvard graduate and faculty, Financial Professional, and advocate of the National Campaign for Financial Literacy. Dr. Dolly brings a wealth of knowledge in academia and real life application experience, as an educator, agent of social change and successful entrepreneur. She is also passionate about teaching financial literacy in the community as a basic financial foundation and necessity for all families.


During these workshops, you will learn:
1. Financial Strategies (individual, family and Business owners)
2. Debt Management (budgeting and debt roll-up program)
3. Building Cashflow (long lasting, generational wealth)
4. Proper Protection (income, assets, family, health)
5. Retirement Planning (asset and wealth accumulation)
6. Learn and understand the financial industry
7. College Planning (parents and 8th graders and above)
and more...
When we understand and apply the concepts of how money works, we add value to our family and create a strong financial foundation for our own future and our communities. Financial freedom should not be an option but a priority!