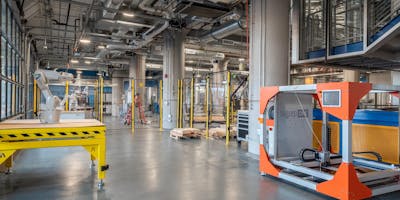 Autodesk BUILD Space Tours (NEW! Registration link in description)
Our tours have moved!
**
The Autodesk Technology Center in Boston is a research and development workspace where Autodesk invites startups, colleges and universities, and industry experts to explore ways to advance the building industry. The center focuses on industrialized construction, digital fabrication, automation and robotics in construction, and other ideas that are transforming the built world.
Located in Boston's Seaport Innovation District, the BUILD Space offers teams access to large-format fabrication equipment and project space, as well as training and expertise from Autodesk personnel. Resident teams test and develop solutions that will improve how we build the places where we live and work and the infrastructure we rely upon. More than just a workspace, the center fosters an open community where industry thought leaders can collaborate on a shared vision of the future of construction.