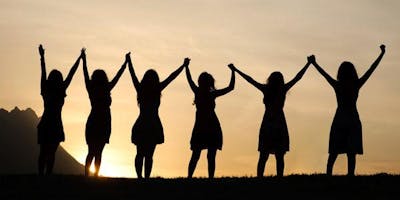 SE Minnesota Lean In Circle
Lean In Circles are small groups who meet regularly to learn and grow together. Bethany von Steinbergs is facilitating the SE Minnesota Lean In Circle.
Meeting Topic: "Real Talk"
(Based on the book, Lean In: Women, Work, and the Will to Lead by Sheryl Sandberg)
Please come prepared to dialogue about our "Next Step" from the meeting on 9-26-19, where the topic was, "Learning to Negotiate". 
"Everything is negotiable. Whether or not the negotiation is easy is another thing." -Carrie Fisher
In the next month, make an "Ask." It could be a situation where you want a different choice than your friends or family members, or a problem to solve at work. Think of solutions that make all parties better off. Remember, you do not have to agree to any deal. 
Date: Tuesday, November 12, 2019
Time: 4:00-5:30 PM
*You are welcome to stick around for a happy hour at Cameo from 5:30-6:30 PM, in the first level of Castle Community, following our circle, if you are interested and able.
Location: Castle Community - 121 N Broadway Ave, Rochester, MN 55906
-We will be meeting on the 3rd level, in the Community Studio
-Be sure to allow adequate time to find parking
-If you can stick around to grab an appetizer or drink after the meeting, we will go to Cameo, which is just two levels below our meeting room, still in the Castle Community space.
About Lean In:
Lean In (LeanIn.Org), is a 501(c)(3) nonprofit organization, created by Sheryl Sandberg, the chief operating officer of Facebook, based on her 2013 book, Lean In: Women, Work, and the Will to Lead. The mission of Lean In is to empower women to achieve their ambitions. This is done through Lean In Circles, Public Awareness, and Education.