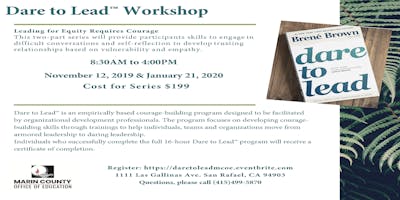 Dare To Lead
Dare To Lead
This series will give you the skills to engage in difficult conversations and self-reflection and to develop trusting relationships based on vulnerability and empathy. 
This series is held on November 12, 2019 and January 21, 2020.
When you register for the November 12th date you are automatically enrolled for the series. 
Led by Mickey Porter