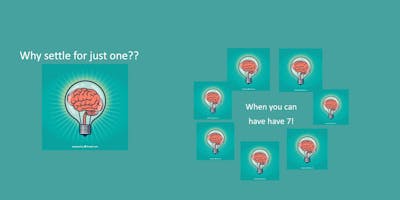 (Brain)STORMY MONDAYS
Do you have lots of ideas? One big, juicy idea?  Is your to-do list stale?
 (Brain)STORMY MONDAYS, a 6 week call series that will make every week feel like New Years!
Join 8 other savvy, creatives and strivers for a round of brainstorming where everyone gets to sit in the middle and be showered by inspiration, next steps, great ideas, possible connections, and best practices.
The Format: 1 hour call, each person gets 7 minutes to present idea, where you are stuck or need some ideas generated and then the group, one by one, gives you ideas!
This is the storm you need to wide back in your sails!
 Who: Anyone really. Anyone who is looking to widen their circle of influence. Artists. Entrepreneurs. Marketers. Career Changers. Dreamers. Doers. Anyone who wants next steps in the right direction.
 When: Monday evenings. Would love to but on another day? Drop me a note.
 What: Call limited to 7 people. 6 weeks to kick start, reinvigorate or reframe your idea or project.
Cost: $69 for 6 weeks.