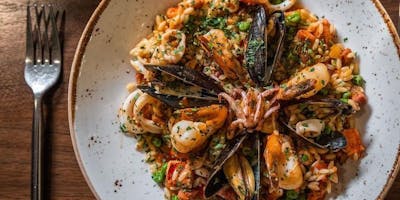 Farm-to-KITCHEN Cooking Class: Under the Cuban Sun with Chef Tatiana Rosana

Farm-to-KITCHEN Cooking Class: Under the Cuban Sun with Tatiana Rosana
Presented by The Trustees
The KITCHEN at the Boston Public Market is honored to welcome Celebrity Chef Tatiana Pairot Rosana, a Food Network Chopped champion who currently leads The Envoy Hotel's Outlook Kitchen and Bar! A first generation American, Tatiana grew up in Miami in a traditional Cuban family where food always took center stage, whether in times of joy, sorrow or celebration. It was comfort and security, instilling her passion for food from a very young age.
In this hands-on class, attendees will learn Tatiana's secrets to creating delicious Cuban inspired cuisine. Guided by Tatiana, you'll create a three course-menu and increase your comfort in the kitchen through new skills, techniques, and flavors! In this lively, hands-on cooking class you'll learn how to utilize the produce and products of the farmers and artisans of the Boston Public Market to cook unique and innovative creations. Each course will be paired with a tasting of local wines from The Massachusetts Wine Shop.
Come ready to roll up your sleeves and get cooking!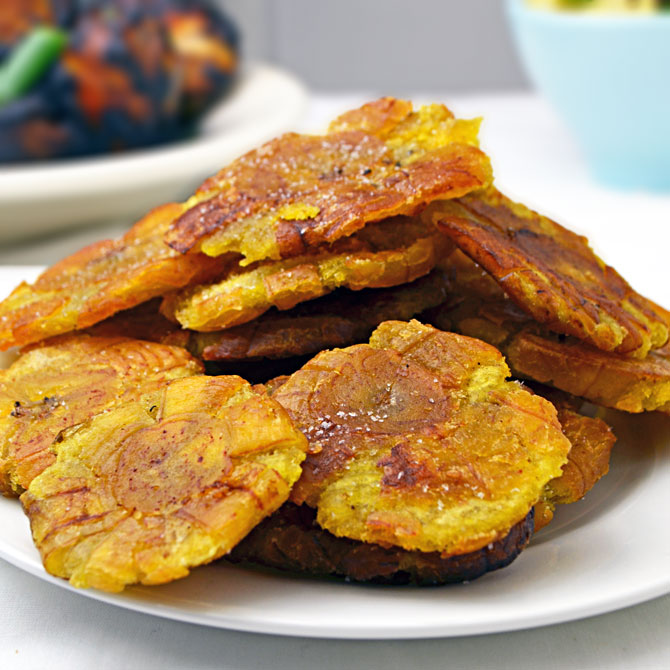 Menu:


Traditional tostones (twice fried plantains) with garlic sauce 


Seafood medley paella with shrimp, mussels, and chorizo


Tres leches cake


Unfortunately, we cannot accommodate gluten allergies or vegetarian requests with this menu. Please email kitcheninfo@thetrustees.org to alert us to any other food allergies. Please note that The KITCHEN is not a certified allergy-free kitchen and cross contamination is possible.

Our hands-on cooking classes are structured as a group learning experience; you'll work with other students to create a seasonal meal led by our professional chef instructors. We focus on learning new cooking styles and techniques to increase your confidence and enjoyment in your own kitchen. Here are a few things to know before booking a class with us:


Each class is centered on the local, seasonal farmers and artisans of the Boston Public Market.


During each class, you'll learn 2 or 3 recipes, you'll work with between 2 and 4 other students to create each one, and you'll enjoy a plentiful taste of each.


Classes are usually between 2 and 2.5 hours long, unless otherwise noted.


Please be prepared to be on your feet, standing at a table, and cooking for the duration of class.


We recommend comfortable, non-slip, and closed-toe shoes.


Tickets: $70 for Trustees member and $88 for Non-Trustees Members. Members must bring their current member card and number. Join The Trustees and save! Members save between 20-40% off all classes in The KITCHEN.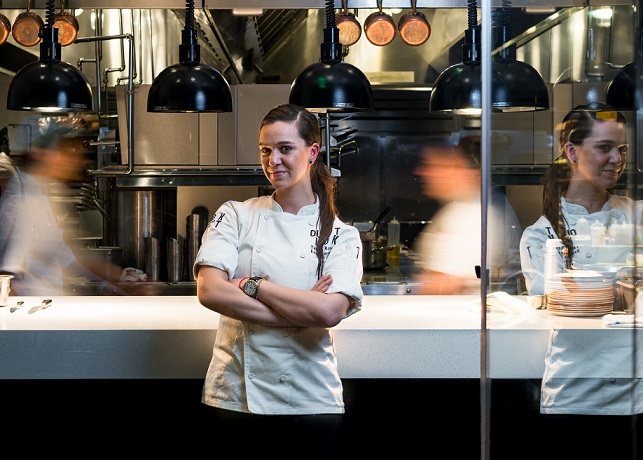 About Chef Tatiana Rosana, 

Executive Chef, Outlook Kitchen 

A first-generation Cuban-American, Chef Tatiana Rosana grew up in Miami in a traditional Cuban family where food always took center stage. Today, Chef Rosana heads Outlook Kitchen, Lookout Rooftop and Bar as well as The Envoy Hotel's in-room dining as the Executive Chef. Inspired by her wife's Korean heritage, her own Cuban background, French training and New England experience, Chef Rosana is guided by her curiosity and openness to new cuisines. Since joining the team at The Envoy Hotel, she has competed on The Food Network's Beat Bobby Flay, Chopped and Chopped Champions winning twice and earning the title of two-time Chopped Champion. When she's not in the kitchen, she is sharing her dishes on her Instagram (@chef.tatiana)
About The Trustees and The KITCHEN
As one of the largest owners of agricultural land and the premier steward of the cultural and natural landscape of Massachusetts, The Trustees extends its leadership to transform the local food system by connecting residents and visitors back to the land and sharing the Commonwealth's collective agrarian heritage through innovative retail and educational experiences at the Boston Public Market in the heart of downtown Boston.
The KITCHEN is a community gathering place, managed by The Trustees, that is restoring the craft of seasonal cooking in Massachusetts, New England, and beyond through hands-on classes and educational experiences that celebrate the farmers and artisans of this region.  Partnered with the Boston Public Market, The KITCHEN embraces a whole-food approach to eating and promotes cooking as an essential cornerstone of a sustainable food system. 
Join the Trustees and recieve discounts on KITCHEN events. Join here. 
Program Refunds/Cancellations: In the event that a program is cancelled due to severe weather, low enrollment, or other circumstances, we will notify you as soon as possible by email and issue you a full refund within 14 days of the cancellation. If you cannot attend a program as planned, contact kitcheninfo@thetrustees.org at least 7 days prior to the start of the program to receive a full refund. Refunds will not be granted for registration cancellations placed fewer than 7 days before the start of the program. There are no refunds for missed classes. The KITCHEN reserves the right to change program locations, schedules, or instructors when necessary.