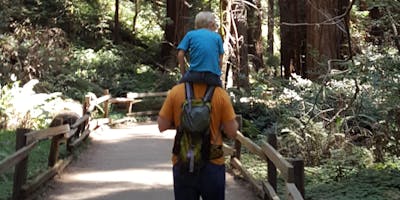 Fatherhood: Supporting the Journey
Please join us in supporting Dads on their journey from expecting fathers to more experienced fathers with children up to the age of 10. We will be exploring identity and expectations as a father, addressing work-social-home life balance, finding ways to connect with your partner and children, building confidence about parenting skills, and other topics of interest presented by group members.
This group will focus on providing nonjudgmental support, sharing mutual experiences, exploring challenges and gaining more insight and parenting skills to use at home. Meetings will occur every other Monday at 5-6 pm, starting October 14 through December 9 with a break for the holidays. 
Groups will be led by Anne Troff-Heck, M.A., LPCC. Anne is a married mom of 2 kids with over 10 years of experience providing supportive therapy to parents and understands the challenges Dads face in initiating support. Please call 612-564-3020 or email anne@mindfulfamiliestherapy.com with questions.