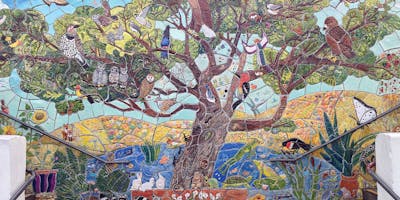 Alvarado Elementary School Tour (2019) • Recorrido de la Escuela Primaria Alvarado (2019)
Come tour Alvarado Elementary School! We are a dual-immersion TK–5th grade school with 500+ students in San Francisco's sunny Noe Valley neighborhood. We offer four programs: Spanish Immersion, General Education, Transitional Kindergarten and Special Education. 
We start the tour at 8:10am SHARP,  so please be on time (this is a perfect chance to experience what our early-drop-off is like!) Enter through the cafeteria around the corner on 22nd Street.  Note: our evening tour starts at 5pm. 
Please only book for one tour... and if something comes up PLEASE cancel your ticket. We have a limited number of spots available and we want to ensure that everyone gets a chance to tour the school.
---
¡Venga a un recorrido de la Escuela Primaria Alvarado! Somos una escuela de doble inmersión de TK-5to grado, con 500+ estudiantes en la colonia soleada de Noe Valley en San Francisco. Ofrecemos cuatro programas: Inmersión en Español, Educación General, Kindergarten Transicional y Educación Especial. 
Comenzamos la gira a las 8:10 a.m. SHARP, así que llegue a tiempo (¡esta es una oportunidad perfecta para experimentar una experiencia de abandono temprano!). Nuestra gira de noche empieza a 17:00.
Por favor, solo reserve para una excursión ... y si surge algo, POR FAVOR, cancele su entrada. Tenemos un número limitado de plazas disponibles y queremos asegurarnos de que todos tengan la oportunidad de recorrer la escuela.