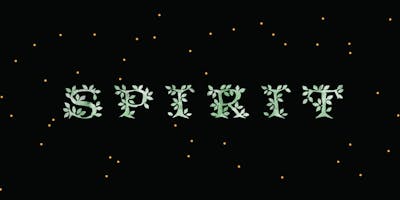 SPIRIT: An Afro-futurist Theater Piece @ The Strand Theatre
SPIRIT
An Afro-futurist and -surrealist theater project from poet-playwrights Porsha Olayiwola and Marshall "Gripp" Gillson.
Act One: Exonerate
In a dystopian future, a makeshift family embarks on a quest to find healing from generations of violence.
Act Two: Regrow
In an alternative history, a community searches for balance when newcomers test their shared values.
Dress code is FUTURISTIC. Come stunting for the year 2060.
Venue is wheelchair accessible. Show contains bright lights, amplified noise, as well as themes of racial trauma. Moderated discussion to follow. Please direct any additional accessibility concerns to producers [at] spirit [dot] land.
Starring Ashley Davis, Dzidzor, Tamara St. Hubert, & Cheyenne Harvey.
Directed by Porsha Olayiwola.
Written and produced by Porsha Olayiwola & Marshall "Gripp" Gillson.
Production funded by the Boston Foundation. More information at http://spirit.land/. Follow us on Twitter (@SPIRITbos) and Instagram (@spirit.land).