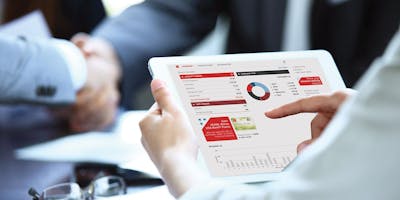 I Quit My Job
Hi everyone,

One of my goals was to quit my W2 job and replace it with a passive cash flow because I know one day I might not be able to perform the work or I might get laid off. How many of us feel the same way? And How many of us like passive income?

3 years ago I was working at my JOB at Bayer Cropscience while pursuing part time business at Financial Services Industry. Through the business, I managed to find many financial successes, contributed to the community, educated people how to save and invest for their future and learned the personal development as a franchise business owner, therefore, 3 years ago I decided to quit my job and came on board full time.
I cannot guarantee you will find the similar success but if you have a similar goal to mine then I invite you to Play How Money Works Game that explains what people need to know about financial literacy and get to know the tremendous opportunity in the financial industry.
Come and learn how average people are using the Financial Services to create a lucrative passive income. Discover your maximum potential.
(Agenda)
Networking and Registration – Door opens at 7pm
Overview of the Market – begin at 7:30pm to 9:00pm
Q and A Session
This is an Educational/Information Seminar
Due to the industry compliance, please email me for address details