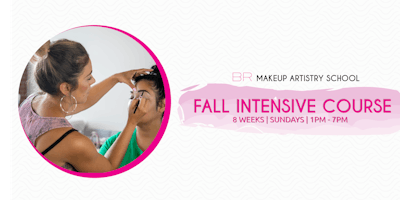 Intensive 8-Week Makeup Artistry School
The fall intensive course is 8 week makeup artistry course that come with a 22 pro peice pro kit. This course offers the opportunity to learn the proper skills and knowledge to be readily prepared for the makeup career world. This course focuses on learning both worlds of makeup artistry; the business side and the creativity side. Both intel of knowledge is equally important to help the artist be readily prepared to be artistic and business savvy. Artist will learn about proper sanitation, product knowledge, attire and the importance of professionalism. How to build relationships with clients, and beauty businesses and create collaboration with other creatives. Hence, helping to build portfolios and visuals for their social medias. Lastly, perfecting and and strengthening makeup techniques to achieve flawless looks, nonetheless learning how to be versatile in your artistry to be able to do any canvas of complexion, facial structure and age.
Visit www.barbararodriguez.co for kit intel, cost and payments plans.