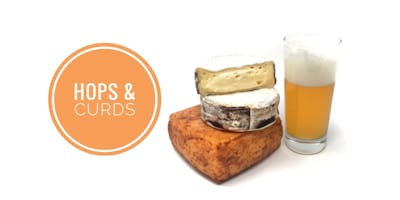 Halloween Hops & Curds
Join us this Halloween season for an extensive overview of beer (hops) and cheese (curds). A Cheddar with a lager or an ale? Brie with a saison or an IPA? Join us for a guided Halloween tasting, a little bit of science, and a lively discussion about how to create perfect beer and cheese pairings!
Over the course of the 1.5-hour class, enjoy 5 different beers alongside 5 cheeses and gourmet pairings.
$45/person