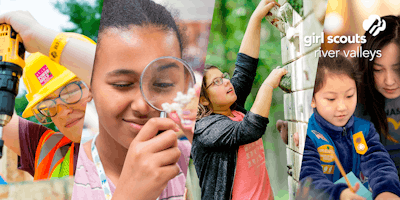 Girl Scout Troop Formation Event in Zumbrota
Join Girl Scouts and get connected with a local troop in Zumbrota! 
Discover the Girl Scout Way! Be our guest at our Greater Goodhue Service Unit badge event. Learn about Girl Scouts traditions, participate in crafts and games, and earn your first Girl Scout badge! Information on membership and troop meetings will be available throughout the event. Come be a part of the tradition!
We hope to see you there! In the meantime, if you have any questions about Girl Scouts or this event, give us a call at 800-845-0787 or email us at girlscouts@girlscoutsrv.org. Ready to join? Become a member at GirlScoutsRV.org/Join.
To register for Girl Scouts, there is an annual membership fee of $25. If you plan to join Girl Scouts while at this event (Most do!) please bring cash, check, or your credit card (financial assistance is available).
Please contact Alison Krinke at adkrinke@msn.com for more information.