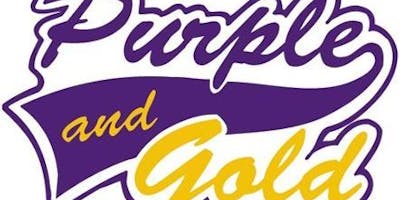 10/13/19 Purple And Gold Bus
Take a safe ride to the game in style on our coach bus.  
Events times are scheduled for when the BUS LEAVES.
Departure is 1hr 45min to 2hr  before kick off.
Food and Drinks available before and after game! 
Season Pass available!   
$250.00 per seat.   
Call or come in to reserve a Season Pass!