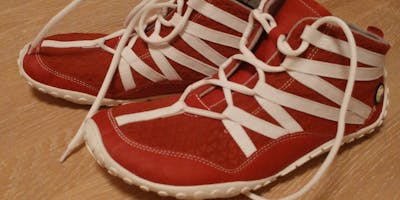 October 2019 Walking Series
Planning to travel to warmer places this Winter? Know you're going to be walking or hiking a lot? There are soooo many ways to get more from walking than just going farther and faster. Improve your gait and you can improve bone health, circulation, muscular strength and mobility, joint strength and mobility, and pelvic floor health. So much to learn and you ge to learn it outside on trails in a beautiful setting.
This series is three consecutive Saturday mornings from 9:00 - 10:30 am. When you register for this, you are registering for ALL THREE SATURDAYS. Each Saturday morning walk builds upon the work done the previous week. 
Wear shoes you are comfortable walking in, preferably more flexible ones if you have an option.