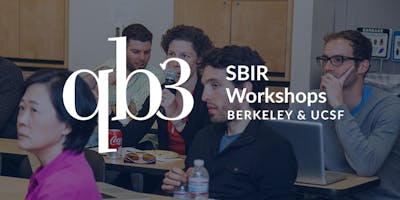 QB3 SBIR workshop at Berkeley, Fall 2019
"How to Write a Winning SBIR Proposal"

Schedule
Location is 177 Stanley Hall, UC Berkeley. All classes are on Wednesday afternoons. Classes are 1:00 to 4:00 PM on Oct. 2, Oct. 16, and Nov. 6, and 1:30 to 5:00 PM on Nov. 20.
The chances of your SBIR or STTR proposal getting funded are vastly improved if your proposal is well written and packaged. In fact, many great ideas fail to get funded simply because of poor "grantsmanship." In addition, first-time applicants are often daunted by the intricacies of the grant submission and review processes, and are unaware that they can improve their chances of getting funded by communicating directly with funding agency program and review staff.
This workshop will help you develop a compelling, well-organized research plan, and explain your ideas in clear, engaging writing that will win over your reviewers. We will focus on the Research Plan sections of NIH and NSF SBIR proposals, and one full session will be devoted to helping you craft your Specific Aims (the most important section of your application). We will also provide guidance on filling out your budget, Biosketch and other forms, and tips on how to most effectively navigate the NIH and NSF application and review processes.
Specific topics to be covered will include:


What are SBIRs and STTRs, and which should you apply for?


Finding a "home" for your proposal (funding agencies, study sections, and topic-specific funding opportunities)


Sussing out your competition


Interacting with funding agency staff


Developing a logical, fundable Research Plan and assembling your project team


Logistics of the application process (electronic submission, deadlines, timelines to funding, agency requirements)


Major components of SBIR/STTR Research Plans and what to include in each


Facing and conquering the blank page


Writing and packaging your proposal for maximum impact


How to avoid common mistakes


Individualized feedback on your Specific Aims


Developing your Budget


Filling out forms


Review and award processes


The workshop will consist of four 3-hour sessions. There will be time during and at the end of each session for class participants to consult with the instructors about their own applications.


Session 1: Introduction to SBIRs and STTRs; identifying appropriate funding agencies and targeted funding announcements; mechanics of applying
Session 2: Developing your Research Plan; grantsmanship and writing tips (i.e., how to best pitch your proposal to your reviewers)
Session 3: Individual feedback from the instructors on your Specific Aims; help with filling out forms
Session 4: The review and award processes and how to maximize your chances of success; resubmissions and Phase II applications
This class is designed for applicants planning to submit for the next NIH and/or NSF grant deadlines (Jan 2020 and Dec 2019, respectively). However, the basic principles to be covered also apply to other federal SBIR funding agencies (DoD, DoE, etc.). Importantly, the science writing skills taught in this class will serve you well in writing not only grant applications, but also scientific journal articles and company public relations materials.
 
Fee Structure for New and Returning Participants
General Admission: $750
Startup in a Box members: $150
 
Note: Startup in a Box fee for UC founder: $250, non-UC founder: $350. More information on the program is available here.
 
Email Ioana Aanei with any questions.
About the Instructor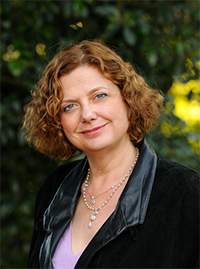 Gabrielle G. Leblanc, Ph.D., is a professional grant consultant and writer with 11 years of experience as an NIH Program Director, and many years of prior experience as a research scientist and lab PI. During her academic career, she was an Assistant Professor at Oregon Health Sciences University, where her laboratory studied early nervous system development. As a lab PI, Dr. Leblanc was successful in winning grants from NIH, NSF, and many other government and non-profit funding agencies. As a Program Director at the National Institute of Neurological Disorders and Stroke at NIH, she oversaw multimillion dollar portfolios of grants and contracts in basic and clinical science, provided grantsmanship advice to scores of both junior and senior investigators, and led major funding initiatives in neuroscience, developmental biology, and genomics. In her subsequent 10 years as a freelance grant consultant/writer, she has provided scientific strategic consulting and grant-writing support to biotechnology industry and university investigators in a wide range of fields, from trypanosome pharmacogenomics to cancer drug development to medical applications of virtual reality. Dr. Leblanc has a B.A. in Biology from Harvard University and a Ph.D. in Neurosciences from Stanford University School of Medicine.