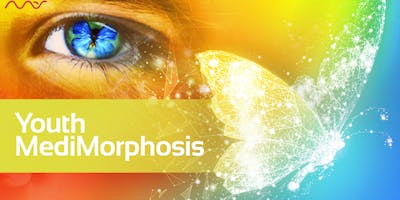 ( Free ) Youth MediMorphosis® | Elevating the Consciousness of our Youth

Raising our Youth through Elevated Consciousness
In-Person, 1-on-1 & group work for youth 18 & under.

Online participation for all ages.


UPCOMING:
Official Youth MediMorphosis Launch
Sunday, September 22nd, 2019
2pm-6pm CT ( Convert Time )
Minneapolis, MN | Lake Harriet Spiritual Community
• 2:00 pm | Presentation by Mas Sajady
• 3:00 pm | Group Medihealing®
• 3:30 pm | Youth 1-on-1 ( + collective Mastermind )
After two near death experiences, Mas Sajady was gifted with the extraordinary ability to retrieve physical, mental, and emotional health information for any individual. By engaging the Vital Force within the individual, he is able to assist the expansion of their consciousness, ultimately helping them to return to their natural state of health and abundance.
Mas Sajady's abilities are keenly accurate, with tens of thousands of individuals worldwide experiencing groundbreaking personal transformations after working with him. Due to his remarkable precision, Sajady has become indispensable to several medical professionals who seek guidance for their most challenging and impenetrable cases.
As a father of six children (and 2 sets of twins), Mas believes there is no greater opportunity than to raise the consciousness of our youth. Their brightness and agility offer great hope to spur a global evolution towards a promising, more peaceful and loving future.
Clients have expressed the following effects after working with Mas Sajady:
• Vibrant Physical Health & Well-Being
• Enhanced Confidence, Self-Esteem, & Self-Love
• Streamlined Focus
• Clearer Intuition
• Alignment with Purpose
• Reduced Stress
• Restful Sleep
• and more
____________
COMMUNITY EVENT FOR THE YOUTH
In the Youth MediMorphosis events Mas helps young participants connect to their highest level of consciousness so they can come into their fullest potential and maintain the purity and brightness they naturally possess.
In-Person ( 18 & under )
Anyone 18 and under is invited to work with Mas in a group setting, with some dedicated one-on-one time within the group. Participation is granted on a first come, first served basis. According to the information Mas receives while reading an individual, he helps the participant work to bring any imbalances back into an optimal state. Additionally, Mas helps the individual target any challenges the child or parent/guardian would like addressed.

Online Mastermind ( All Ages )
If you would like to contribute to the power of the Mastermind and the exciting opportunity to positively direct the youth, Mas invites you to participate in the Youth MediMorphosis frequencies. You may join through an online, video livestream for free. Throughout this event, any challenge Mas targets for an in-person attendee will be beneficial to all participants, of any age, including those online.
____________
REGISTRATION

IN-PERSON - Free | Click to Register ( 18 and under only )
* Minneapolis, MN: 1-on-1 with Mas + group Medihealing®
ONLINE - Free | Click to Register ( Any age )
* Livestream: Collective Mastermind + group Medihealing
** Newsletter subscribers receive online access on the day of the event.
NOMINATE YOUTH - Free | Click to Learn More or Nominate
* Remote: Mas will work silently on all nominated names during the group Medihealing, along with the in-person and online attendees.
____________

ADDITIONAL MINNEAPOLIS EVENTS
Sep 20, 10am-3pm | IGH Appointments
Sep 20, 7pm-10pm | Talk + Medihealing® ( also online )
Sep 21, 1pm-5pm | Workshop ( also online )
*Registrants of the In-Person Youth MediMorphosis® may attend this workshop for free if accompanied by a parent/guardian registered for the workhop.
Sep 21, 6pm-9pm | IGH Appointments