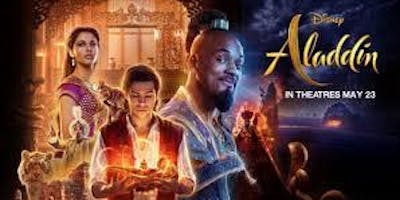 Movies in the Park- Aladdin (2019)
Aladdin (2019): PG | 2h 9min 
A kind-hearted street urchin and a power-hungry Grand Vizier vie for a magic lamp that has the power to make their deepest wishes come true.
Enjoy an afterhours movie experience under the stars. Bring a blanket and/or your own snacks.
Please note that the movie will not start until dark which will be approximately 8:20 to 8:30 PM.
This program is presented by San Mateo County Parks.
Please call 650-269-8124 for more information.