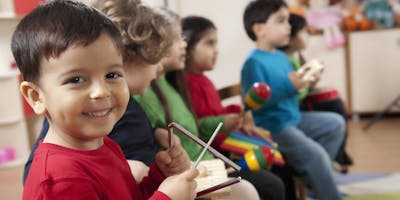 Music Together: 10 Week Series—Session One (Birth – 5 years)

PLEASE NOTE: This Music Together session takes place from 9:30 AM  to 10:15 AM.  
Music Together helps children, their families, and caregivers rediscover the pleasure and educational value of informal music experiences. Come join us for weekly fun-filled 45-minute workshops and experience the joy of family music-making! Fee includes weekly 45-minute workshops, plus a songbook, two CDs, and a parent guide.  With Drew Wanderman. Fee: $235, Siblings: $99, but siblings eight months and younger attend free with a paid brother or sister.
Please note: There is no class on 9/30, 10/14, or 11/11.
[Parent/Child Activity Groups]
[For Parents of Infants & Toddlers: Birth through Preschool]