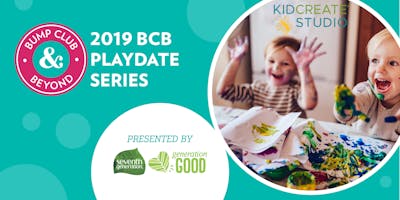 BCB Playdate with Kidcreate Studio Presented by Seventh Generation! (Woodbury, MN)
Join Bump Club and Beyond and Kidcreate Studio for a morning where you'll let your little artist explore the messier side of art in this hands-on class. Your child will enjoy this super-duper messy experience as they create a squished clay monster! Come and create right along with your child. 





Children must be accompanied by a caregiver.






This event is suitable for children ages 18 months to 6 years




Please limit 2 children per adult.



Kidcreate Studio is an art studio just for kids! Our award-winning art classes allow kids to explore art in an environment full of giggles and grins. Our student's create fridge worthy masterpieces while learning art concepts and experimenting with different art materials. Visit our studios in Eden Prairie, Woodbury and Savage and find out why making a mess is the best at Kidcreate!