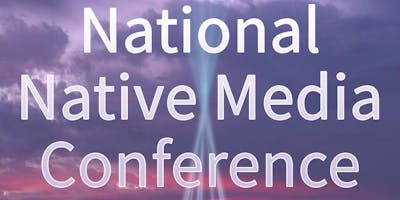 2019 NAJA National Native Media Conference
The Native American Journalists Association invites members, associates and supporters to attend the 2019 National Native Media Conference Sept. 15-18, 2019 at Mystic Lake Center in Prior Lake, Minnesota.
The conference program will feature sessions on Indigenous media, journalism training and workshops, and a wealth of information to support and enhance knowledge and skills of our membership. This year, in association with the Fourth Annual Conference on Native American Nutrition, the joint conference program will also focus on Indigenous food systems, nutrition and health in Indian Country.
Special Events 
Sessions will be led by Indigenous journalists teaching in-depth skills and sharing new insights on media in Indian Country. Attendees of both conferences may attend all joint meals, events and keynote presentations, including Opening Night Reception on Monday, Sept. 15. Special events fare will feature local game and produce and highlight Indigenous preparation techniques. Daily breakfast and lunch options are included in full registration pricing. 

Tickets for the NAJA Membership Meeting and Business Luncheon on Monday, Sept. 16 are free to NAJA members with full registration. Additional tickets are available for purchase at $50 each to both members and non-members. The luncheon program will feature keynote speaker and NAJA Founder Tim Giago.
Tickets to the National Native Media Awards Banquet and Culture Night on Wednesday, Sept. 18 are $85 each and are not included with registration. All banquet tickets must be purchased seperately by all attendees.
Hotel
A block of hotel rooms at Mystic Lake has been reserved for conference attendees. Rooms will be available for the discounted rate of $135 per night. The deadline for booking a room in this reserved block is August 21. Please note that NAJA does not secure or cover room reservations for attendees. Reservations should be made by calling the hotel at 952-445-9000 or 800-262-7799 and identifying yourself as a participant of the Native American Journalists Association event.
Registration Pricing





$250 Registration - NAJA Student Member (no deadline)








$350 Early Bird Registration - NAJA Member (April 1 - July 31)








$450 Early Bird Registration - Non-Member (April 1 - July 31)








$400 Registration - NAJA Member (August 1-Sept. 4)








$500 Registration - Non-Member (August 1-Sept. 4)








$500 On-Site Registration - NAJA Member (Sept. 4)








$600 On-Site Registration - Non-Member (Sept. 15-18)