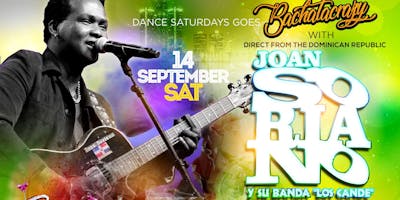 Joan Soriano at Dance Saturdays MAIN ROOM - BachataCrazy Nights with Joan Soriano plus the Whole Band plus Salsa y Mas in 3 Rooms, Dance Lessons 8p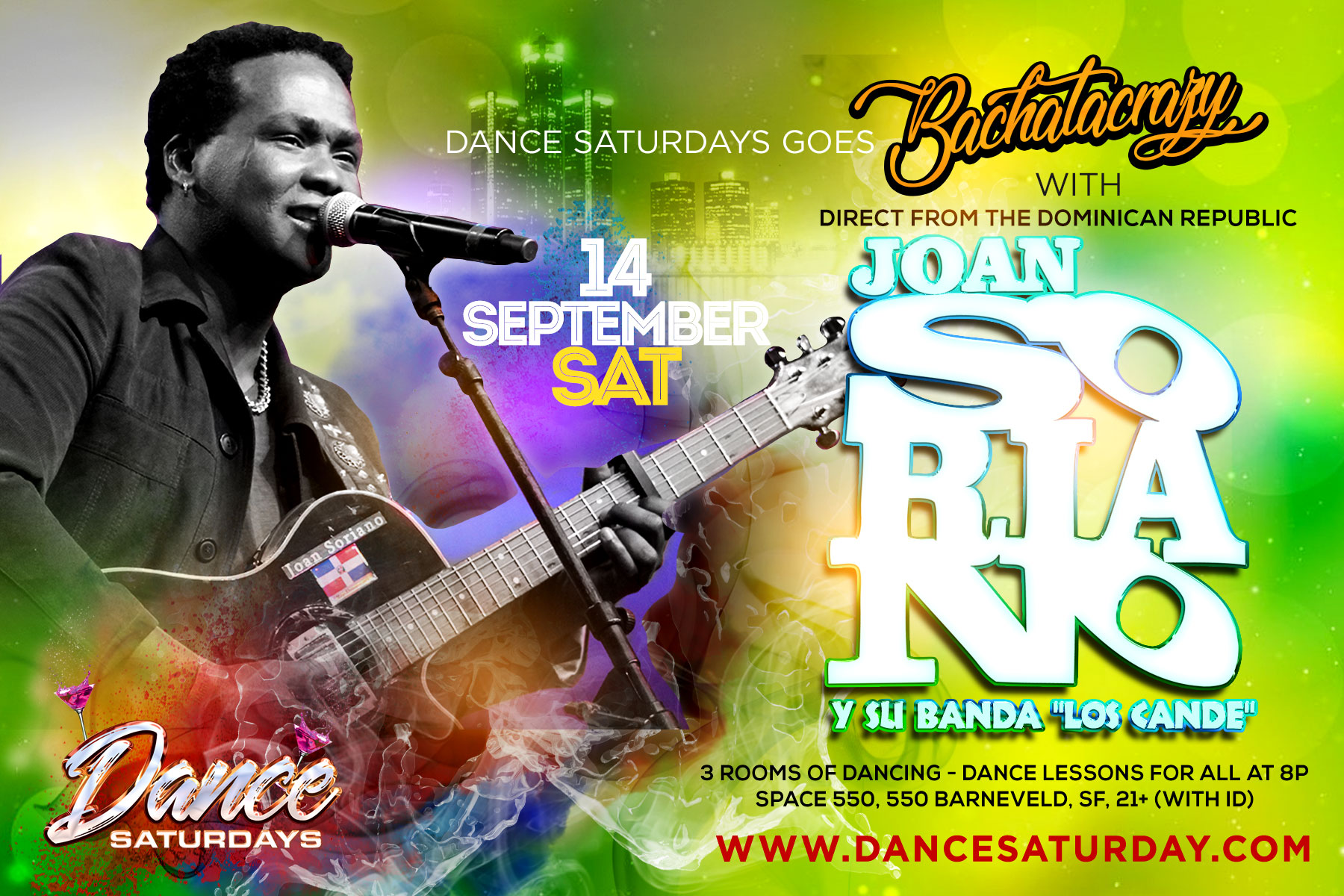 He's BACK!
The Legendary JOAN SORIANO and his full band from the Dominican Republic - Bachata in the Main Room at Dance Saturdays as we go BACHATACRAZY! Saturday, September 14th, 2019, Come join the fun ...
JOAN SORIANO and the Full Band - Live at Dance Saturdays MAIN ROOM!
BRAND NEW - Dance Saturdays presents a Special Night of Bachata, Salsa and Reggaeton in 3 Rooms of FUN! Get Tickets, https://dancesaturdaysoriano9-14.eventbrite.com
You are Invited to San Francscio's #1 Dance Destination - BRAND NEW Dance Saturdays! Get tickets here, https://dancesaturdays-presale.eventbrite.com
SPECIAL Live Bachata Band direct from the Dominican Republic! (plus SALSA and REGGAETON in separate rooms). There are BEGINNING bachata lessons on this night at 8p.
Salsa, Bachata, Latin Mix (Reggaeton, Timba, Cumbia y Mas). Dance all night in 3 Amazing Rooms.
Beginning DANCE LESSONS AT 8p in both Salsa and Bachata Dance with COREY RAYNOR. Fun and Social, no partner or Experiecne Required. You'll love it. San Francisco Hottest Dance Club. Intermediate Bachata Lessons too!
GET YOUR TICKETS TO THE DANCE SATURDYAS BACHATA NIGHT
2 Rooms of ALL NIGHT Dancing, Every Single Saturday Night - www.DanceSaturdays.com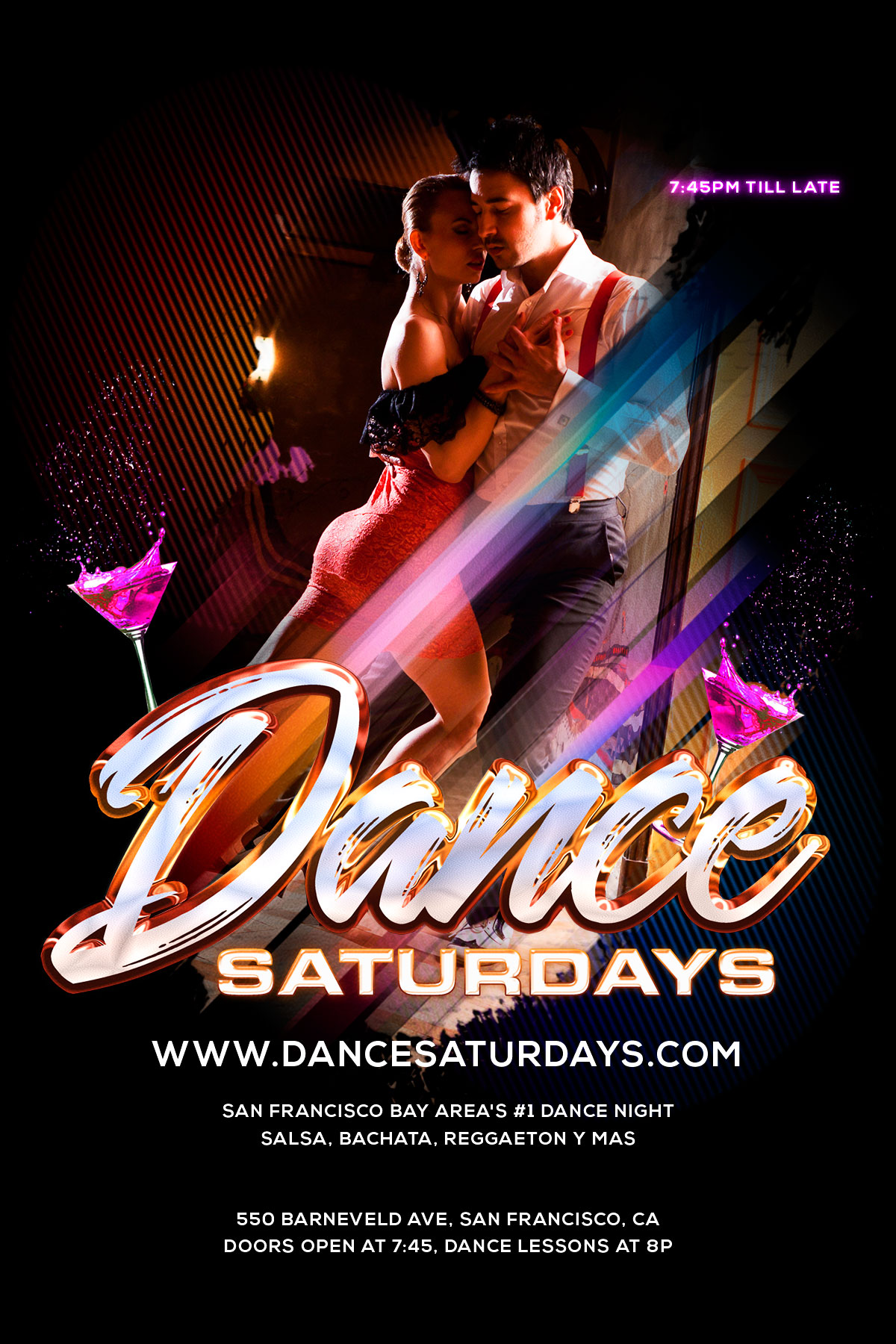 GET YOUR TICKETS TO THE DANCE SATURDAYS
GET TICKETS TO DANCE SATURDAY (AND ALL THE WEEKLY INFO), www.DanceSaturdays.com
Every Saturday. No partenr and No Experiecne Required! Fun and Social Beginning Salsa and Bachata Dance Lessons.
Schedule: Doors open at 7:45p, Mix and Mingle. Beginning Lessons in Salsa and Bachata at 8p
9p Intermedaite Salsa and Bachata Lessons (Back Room & Upstairs)
9p Club Dancing Lesson (Upstairs)
9:45p Salsa, Bachata y Mas in multiple Rooms with multipe Separate Dance Floors!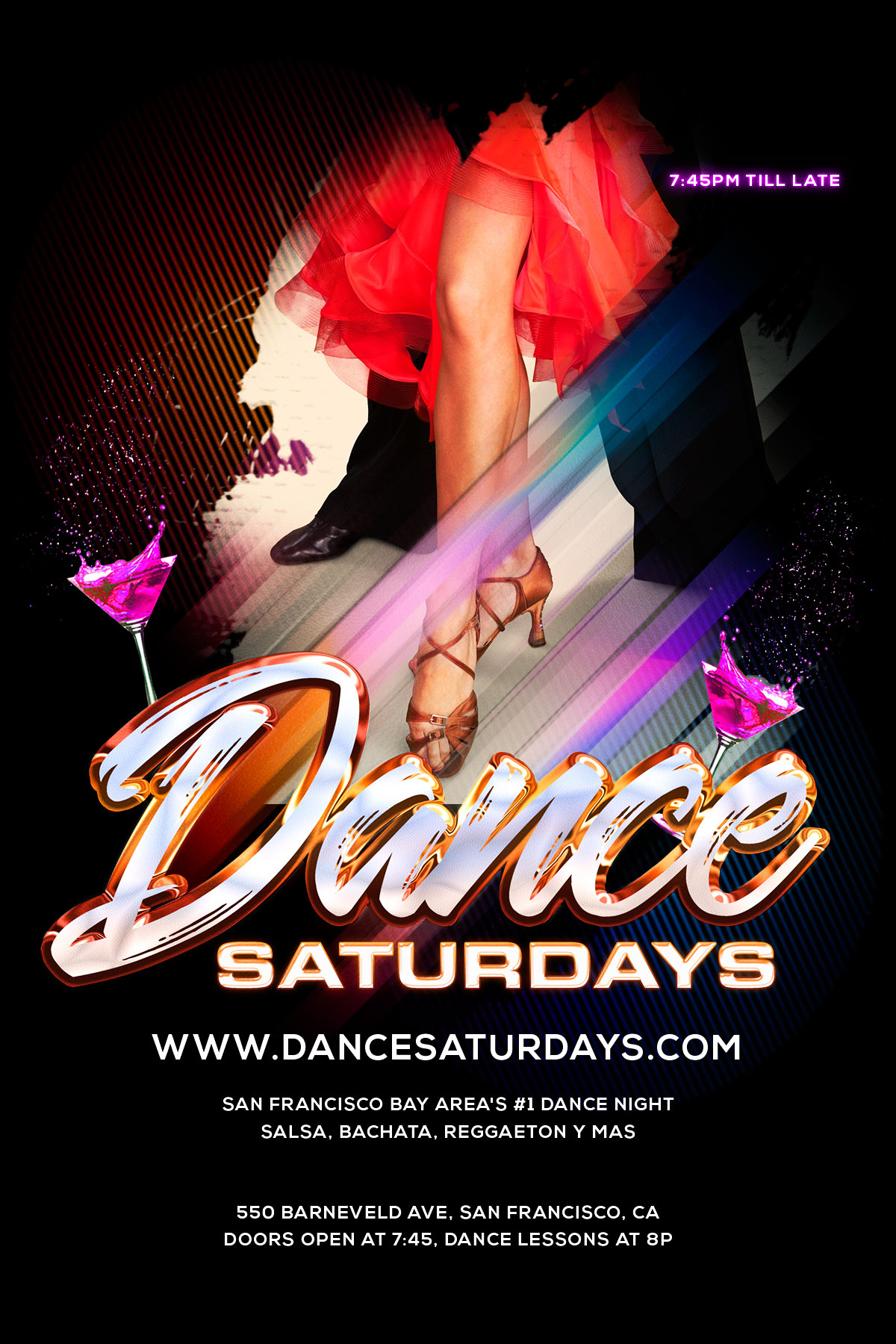 Get tickets here, https://dancesaturdays-presale.eventbrite.com
GET ON THE EARLY BIRD LIST FOR FUTURE EVENTS:
Get tickets here, https://dancesaturdays-presale.eventbrite.com
Please Note - There are no refunds, and you cannot hold tickets from one date to another, but you can transfer your tickets (via eventbrite) up until 5p the day of the event. :)