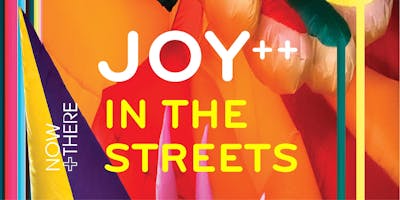 Augment Joy Parade
After the free exhibition of Nick Cave's Augment at the Cyclorama wraps up in September, we're taking our jubilation to the streets with Boston's first-ever joy parade! Stepping off from the Boston Center for the Arts at 11 AM on Saturday, September 14, we'll bridge the South End and Upham's Corner neighborhoods with a three-mile procession full of color, art, and, of course, JOY!
Nick Cave's inflatables along with other artists, performers, and YOU will celebrate in the streets of Boston, relocating the sculpture and creating a joyful public spectacle.
The public is invited to join the fun as we take the journey to bring the inflatable sculpture from the South End to its final destination for installation in Upham's Corner. You can process with us from the step-off point at the Cyclorama starting at 11am or join us at the halfway point at 12pm in Dudley Square.
Once we've reached Upham's Corner the celebration continues with the inPublic block party (with partners ds4si and Company One), music by BAMS Fest, and the annual Arts and Health Street Festival sponsored by the Upham's Corner Health Center, the Augment parade + festival will celebrate the multiplicity of peoples, cultural experiences, and artistic talent Boston has to offer.
We invite the public to register to walk in the parade. No special talent is necessary. Festive creative attire is strongly encouraged. If you do have a special talent, consider applying to be one of our featured, paid parade performers.
Want to help run the show? We're seeking 10 - 15 commanding and dynamic Parade Marshals -- if you're interested, please email info@nowandthere.org.
View the parade route and register below!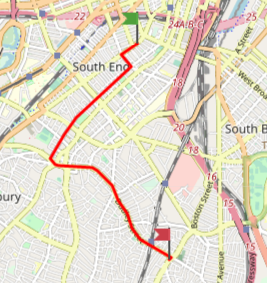 The Augment JOY Parade & Festivals are being produced in partnership with