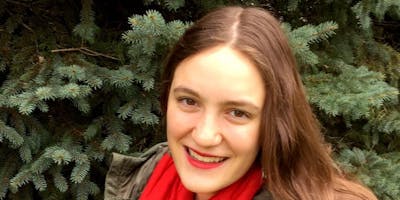 Hayley Tschetter - Choosing Pro-Life is Choosing to LOVE LIFE!
Doors Open at Three Event Begins at 4 PM.
AS SEEN ON FOX NEWS!  Hayley will be speaking about abortion and the importance of being vocal about this issue. She will cover some of the history of abortion and why it is at a crucial point for abortion and pro-life laws. She hopes to spread her burning passion for the unborn to others and explain why feminism, which is a major proponent of being "pro-choice," has no place in society today.
Location TBA.  You may bring your own healthy snacks and beverages.  Light refreshments will be served.
Social Media:
email:  1776freedomfightersradio@gmail.com
Hayley Tschetter on FOX NEWS NETWORK!  Christian university bans pro-life speaker, Star Parker, for 'sensational' beliefs:
Some press regarding Haley Tschetter:
NO LEGACY MEDIA ARE ALLOWED AND/OR PERMITTED TO FILM OR RECORD IN ANY WAY THE EVENT.  THE MORAL RIGHT OF OWNERSHIP IS ASSERTED.