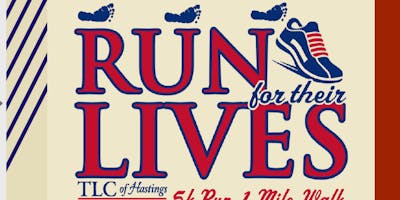 River town 5K Run; 1 mile walk
Run for a purpose along the beautiful Mississippi!
Saturday, September 14, come for our annual 5K Run, 1 Mile Walk Fundraiser, Diaper Dash & Toddler Trot for TLC of Hastings. Registration opens at 8:00 am. Run/walk starts at 9:00 am.
Bounce house, face painting, coffee, muffins and ice cream will be available.
Stay for the historic unique stores along the river, or have a drink at our new local brewery. Either way, you'll feel so good about a morning well spent in Hastings, MN.
Go to TLCRUN.COM to register. Please note this event is NOT free.
Early Registration: $25 for adults; $15 for child (under age 12) with $60 family max
Same Day Registration: $30 per adult; $20 per child (under age 12) with $75 family max
**Register by September 1st to guarantee a t-shirt**