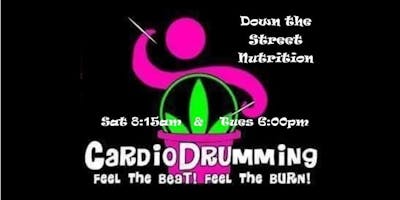 Saturday AM Cardio Drumming


Cardio Drumming is a fun way to work out. For All levels and all ages!
Must Pre-Register on the Event Brite Link.  Complimentary Class
Shake & Teas are ordered prior to drumming. Arrive at 8:00am to place your order and it will be ready when you are done!
We start promptly at 8:15am
Please give notice if you are unable to make it - we only have 18 spots and we hate to see balls empty when we have a waiting list!  Thank You!