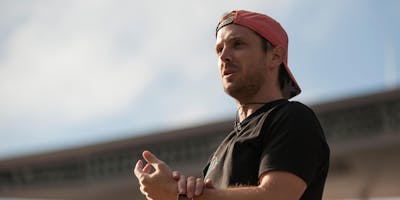 Safe Space Yoga: Showing Up for Self Care with J.C. Lippold
In honor of September Recovery Month The Lynhall is hosting an event series that integrates science with soul. These events are focused on creating a deeper understanding of addiction, recovery and healing. We hope you will join us for a vibrant and engaging series.
This all accessible, all are welcome yoga practice is simply about showing up. While we move and observe how our breath responds while we work, while we recover, while we struggle and challenge, while thoughts float towards and away from our focus...we'll return to the truth that we are most potent when we are arrive present. We will practice presence. This is an hour of self-focus, self-care and much needed selfish time. When we take time to be selfish, we are more equipped to be selfless for those people and passions that we care about. Join J.C. post class for brunch at The Lynhall and further conversation around creating safe space and community building events. 
Class Fee is $25 with a portion of proceeds benefitting The Long Table Fund.
About J.C. Lippold
Born and raised in Brooklyn Center, MN, J.C. Lippold has spent his life focusing on the cultivation and support of safe spaces for others to exist in. It is truly remarkable to see the power and perspective of the human spirit when it has the space and opportunity to do the things it is capable of and needs to do. Over the past 20 years, J.C. has focused on this in his work as a youth director, theatre director, voice teacher and musician, fitness and yoga facilitator & business person. J.C. is a lululemon and Fitbit ambassador and enjoys holding the seat of teacher for groups of people from 1 to 1,000. What moves J.C. the most are people who risk to do good things for themselves and in turn teach and inspire others to do the same. When we are cared for, we are incredibly capable of caring for those around us.