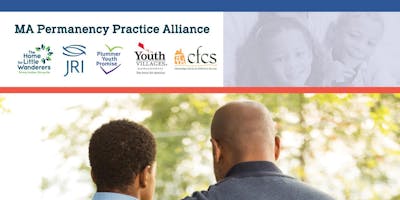 Stay Home, Go Home, Find Home: A Permanency Best Practice Series
This is a three-day training.  
September 13th, 20th, and 27th  from 9:30am - 4:00pm
Based on the Plummer Intervention and Outcome Model, three national best practices in permanency are addressed in-depth in this three day interactive skill building sessions. Staff providing or supervising clinical and direct interventions with children, youth and families will gain valuable understanding of permanency best practices, core competencies, key strategies and tools. An innovative blend of lecture, small group exercise, video and demonstrated role play is used. Hands-on practice is encouraged as is group brainstorming of creative approaches to challenging case situations.
Application for social work continuing education credits has been submitted.
Session One: Family Search and Engagement
A set of strategies and tools to persistently and continuously search for, identify, locate and authentically engage family and other caring adults to play a variety of roles in a youth's life. Key concepts include a multi-layered approach to outreach, the role of apology and gratitude in authentic engagement, and including people for what they can contribute to a youth's life not excluding them for what they can't contribute.
Session Two: Youth-Guided, Family-Driven Teaming
A collaborative teaming approach that blends permanency decision-making with safety and well-being and prioritizes youth, parent and family voice and participation. Youth and family members come together with professionals to reach a permanency solution and plan for the supports needed to sustain a successful permanency outcome. Emphasis is given to planning for "family and future" rather than an immediate focus on placement.
Session Three: Permanency Readiness for Youth and Parents/Families
A clinical process of clarifying past events and experiences and preparing youth to join family and integrate membership in multiple families. The session also addresses "what will it take?" for a parent to be ready to meet a youth's needs, and make an unconditional, legal and lifelong family commitment. Relational strategies and practice tools will be shared that promote repair, rebuilding, attachment, belonging and claiming. Special consideration is given to a planful transition to living with family and identifying essential community supports.