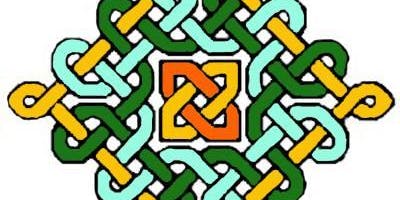 September 4, 11, 18 & 21: interConnected: Challenging Racism Inside and Out with Compassion, Mindfulness and Action


interConnected:

Challenging Racism Inside and Out with 

Compassion, Mindfulness and Action

with Kitsy Schoen and Gregory Mengel
For those who identify as white
Wednesdays, September 4, 11, 18 2019 6:30 – 9 pm
Daylong Saturday, September 21st 10 am – 4:00 pm
(Four evenings and a day long)
285 17

th

Street, Oakland, CA 94612



As white people in the U.S., we have been shaped by social, economic and other systems in which unearned privilege accrues to white people. To the extent that we are unaware of this system of white privilege and racial conditioning, we behave in ways that lead to suffering for ourselves, others, 
the larger society. Further, we may not realize how our conditioning stops us from joining with other white people to change the system and ourselves.
This class focuses on the skills, support and understanding needed to continue to disrupt racism within ourselves in our communities.
---
EBMC TEACHERS ARE NOT PAID BY THE CENTER. You are invited to offer a voluntary financial gift to them at the class. The East Bay Meditation Center operates using a generosity-based, gift economics model. This means we charge no set registration fees to attend our events and instead rely on the generous giving of our community. All classes at the Center do come with a financial cost. Class participants are offered an opportunity to make a voluntary gift to EBMC during the registration process or at an event itself. Please note that no one will be turned away for lack of funds. If you would like to explore any EBMC volunteer positions, please send an email expressing your interest to admin@eastbaymeditation.org. 
In order to protect the health of community members with environmental illness, please do not wear fragranced products (including natural fragrances) or clothes laundered in fragranced products to EBMC.
East Bay Meditation Center strives to be as accessible as possible.  For the safety of our teachers, staff, volunteers and participants, we cannot provide assistance for personal needs such as transferring into and out of chairs, walking, eating, or using the restroom.  If you require such assistance, you must bring a personal care assistant with you when you come to any event at EBMC.
---


About the Teachers: 
Kitsy Schoen, MSW, has had a vipassana practice for over 40 years.  In 2007 she joined EBMC's Leadership Sangha (board) in 2007 when she also created and began teaching the interConnected class.  Kitsy, along with others, developed EBMC's 6 month intensive program "White and Awakening in Sangha". She served as the chair of NCal Kaiser Psychiatry's Cultural Diversity Workgroup for many years and was a founding member of the Isms Collaborative which sought to address "Isms" within the public health, health care and mental health services seeking to reduce health disparities.  
Gregory Mengel PhD is an educator and writer working on social and healing. Gregory cofounded Beyond Separation, which offers classes and workshops on racism and the culture of whiteness for white-identified people. He also teaches Untraining White Liberal Racism with the Untraining and is part of the teaching team for White and Awakening in Sangha at EBMC. Gregory's writing can be found at cosmologyofwhiteness.blogspot.com as well as Medium and Huffington Post.