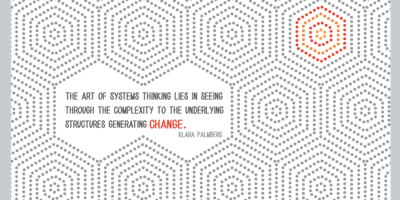 Liberatory Design in Complex Systems | Aug 29-30 & Sep 20, 2019 | CA
Liberatory Design in Complex Systems is a 3-day institute. This offering meets two consecutive days and a third day three weeks later in order to give participants time to digest content and return to it. 
This Institute introduce NEP's Leading for Equity (LFE) framework and SEA Methods (See, Engage and Act) as way to expand equity consciousness and move beyond a perpetual (and often inadequate) cycles of improvement toward more dynamic approaches to problem solving and decision-making. Participants will explore process and planning tools that can match the level of complexity in their situation and context. Consideration will be given on how to link day-to-day activities with a long-term vision of equity, even in a changing and unpredictable world.
In collaboration with the Stanford d.school's K-12 Lab, we have prototyped a design approach—Liberatory Design—that meshes design thinking with an equity lens and complexity stance. The third day centers on Liberatory Design and how to actually approach equity- and complexity-informed design work in your system.
---
Registration Payment Information:
Our institutes have very limited capacity to ensure a great experience for participants. They often sell out well in advance. Don't delay securing your registration! The quickest and easiest way to pay your registration fee and secure your spot is by credit card right here on Eventbrite.
If you need to pay by check or purchase order, please complete a check registration form and send with check made payable to: National Equity Project, 1720 Broadway, 4th Floor, Oakland, CA 94612.
If you need an invoice generated in order to process payment, please complete a check registration form and email to events@nationalequityproject.org and we'll return an invoice to you. 
Please note, your registration is not complete and your seat is not saved until NEP recieves full payment. 
---
Cancellations and Registration Transfers:
For this institute, we offer a refund for registrants who cancel at least 7 days prior to the event start date. In the event that you register and do not attend, you are still responsible for full payment. You can request a refund directly from Eventbrite or by emailing events@nationalequityproject.org. 
We allow registration to be transferred to a different attendee up to 7 days prior to the event. To request a registration transfer, email events@nationalequityproject.org.
---
Contact the National Equity Project at 510.208.0160 or events@nationalequityproject.org with questions.