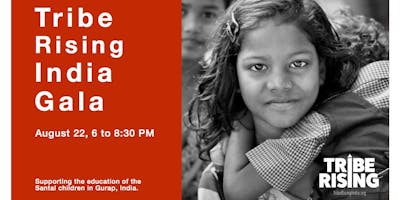 Tribe Rising India Gala
*Wine*            *Dinner*          *Raffle*
Supporting the education of Santal children
Hope is for everyone. The Santals are the largest modern day tribe in India at 7.5 million strong. Yet, their educational opportunities have been almost nonexistent—until now.
Tribe Rising India's capital campaign will offer education for thousands of children, for years to come. We are building:



A girl's hostel (dormitory)—the Santals eagerly send their daughters to school



A new school building to accommodate grades 5-10—the first ever Santal High School



A new residence to lodge additional teachers, counselors and healthcare providers



A second, brand new, English-medium K-10 school—education and boarding facilities for Santal children


Help us build opportunity for generations of Santals!
If you'd like to send a check for tickets/table, please mail it to:
Tribe Rising India
35 Miller Ave., #185
Mill Valley, CA 94941