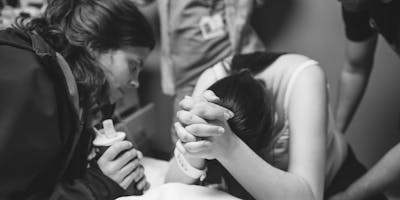 Navigating Your Best Birth
NAVIGATING YOUR BEST BIRTH
While birth itself is very private and personal, the prenatal time is communal. Come experience the support & empowerment of the village model of care.
This class is for you if you are an expecting parent starting to navigate how you want your unique birthing journey to look and feel. We give you practical tools and tips to create a supportive, empowered birth, as well as important tools for responsible decision making. This is a fun night of connecting with yourself, your partner, and other parents in the community.
We begin by centering ourselves and creating connection in your partnership. Then, we dive into a full sensory journey that helps you create your birth kit. You and your partner will be guided through labor positions practice and comfort measures for birth. Additionally, we will talk about birthing options and resources that are available to you, as well as how to choose care that is in alignment with your value system. This class is a beautiful balance of experiential learning, plus honing in on real life decision making skills. It is infused with therapeutic modalities, such as essential oils, meditation, massage, and more.
Class cost is included in each Modern Parent Village doula's support package. FREE RSVP on Eventbrite.
$35 per person (i.e., you don't need to have a doula!). Register on Eventbrite.
Please arrive 10 minutes early to anticipate parking needs, order food, and settle in. There is street parking, plus a small lot for compact cards.
Bring your PARENT WORKBOOK and something to write with. If it is your first class, or you're dropping in, you will receive handouts upon arrival. Wear comfortable clothes (no dresses or skirts) for ease during labor positions practice and floor sitting. Bring cash or card to purchase items for your birth kit.