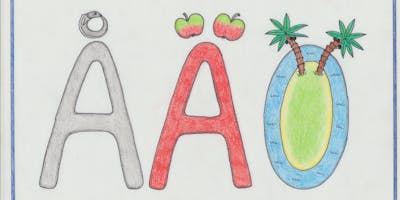 Swedish K-5 Language Program in S.F. on Tuesdays 2019/20
Swedish K-5 Language Program in SF on Tuesdays (5-10 years) 

Day/time: Tuesdays 4:00PM - 5:45PM

Dates: August 20 - June 2  (The last day of classes before Christmas break is December 10 and school starts again January 14.
Cost: $550 for the school year 2019/20 or $450 for the semester. (Please see more below)
Swedish Teacher: Jimi Stridsberg och Julia Janoff 
Please note there is no class on September 3 due to Professional Development Day
Class description: The main goal is for children to advance their Swedish language skills, and to gain a better understanding of Swedish geography, history and culture. Each class offers an opportunity to work on Swedish language skills, art & craft projects, school work, circle time, and free play. Students should understand and speak Swedish upon enrollment. Please send a snack with your child.
Cost for children turning 6 years old before 12/31 2019 and up to 10 years old: 
$550 for the school year 2019/20. 
We receive a stipend from the Swedish Skolverket for children who turn 6 before December 31, 2019. To qualify, it is also a requirement that at least one of the parents is a Swedish citizen. Since it is a requirement to attend a certain amount of classes to receive the grant, it is only possible to sign up for a full school year.
Cost for children who turn 6 years old after December 31, 2019: 
$450 for the fall semester 2019.
If a parent is late to pick up a child, a late fee will be applied, starting on the first late minute.

Please complete the form to enroll in class (one form per student). Students cannot attend classes before the form is completed and signed. Print it out and bring it to the first day of classes:
http://static1.squarespace.com/static/54e38c59e4b0909420cf0704/t/565de9a4e4b027e699b449a4/1448995236590/TheScandinavianSchoolAfternoonprogramsParentAgreementformgoogledoc.pdf


Note: Cancellations made less than 2 weeks before classes start can be issued a partial refund of  75 % of full class tuition. Once classes start, the fee is non-refundable.

Image courtesy of Lektion.se