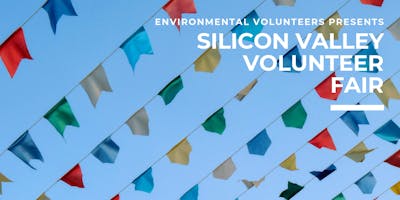 Silicon Valley Volunteer Fair
Join us for a fun, family-friendly morning at the Palo Alto Baylands! Over 15 of the environmental organizations in Silicon Valley will present fun activities and share how they are making an impact in the Bay Area and the volunteer opportunities they have available.
While you're visiting you can take a bird walk with our current volunteers, pet some goats, and participate in many other hands-on activities.
You will get a chance to learn about the prominent environmental organizations in Silicon Valley. If you have been interested in volunteering to help the environment, this event will help you find the organization that fits your time and interest best.
Registration is not required, but RSVP is appreciated
Organizations represented:
Canopy
Deer Hollow Farm
Environmental Volunteers
Friends of Edgewood Natural Preserve
Friends of Huddart & Wunderlich Parks
Gamble Garden
Hidden Villa
Living Classroom 
San Francisco Bay Bird Observatory
Santa Clara County Parks
Santa Clara Valley Audubon Society
Save The Bay
Saved By Nature
Wildlife Center of Silicon Valley
Happy Hollow Park and Zoo
Midpeninsula Regional Open Space District