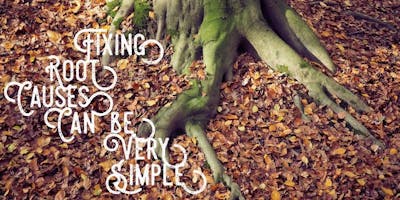 Learn to Resolve Disruptive Emotional Patterns with Clients
A REVOLUTION IN EMOTIONAL HEALING.


This course teaches you how to resolve disruptive emotional patterns with your clients using the body's sensory memory in a situation of crisis or afterward (during a therapy or coaching session for example).
CAMFT-approved CEP #128410. 
At the base of Emotional Resolution is a precise process which I call viscero-somatic quieting.
Viscero-somatic quieting connects you to the origin of a difficult emotion through your physical sensations and modulates the unwanted emotional response permanently.
This simple yet rarely used physiologic capacity is innate in all human beings.
Everyday we experience a myriad of positive and negative emotions, most of which are fleeting. They do not haunt us because our brain regulates their effects.
Occasionally, our brain fails to regulate an emotion. This can lead to a disruptive emotional pattern: anger, jealousy, phobias, anxiety, shame, avoidance, to name a few.
From the understanding of this natural capacity, several protocols were designed to resolve disruptive emotional patterns and long-lasting traumas, at any time: directly when one is feeling an emotion or even a long time after the disruptive emotional pattern was felt.
Through this course you will learn those protocols.
The Professional Training for Emotional Resolution
This training provides the knowledge and experience required for you to help people use their natural capacity to regulate their emotions in the moment they are experiencing a stressful emotion, and afterwards, when the person is not overwhelmed by an emotion, but wishes to permanently regulate it (e.g. phobias, anxiety, inhibitions, irritability, depression, and any other stressful emotional reaction).
The successful completion of this course is an absolute necessity to help people regulating their emotions in a counseling/therapy setting.
This class is targeted primarily at healthcare and personal development professionals.
The course applies innovative teaching methods to equip a small group of participants in a condensed amount of time with the skills and knowledge required to practice emotional regulation professionally.
Organisation, cost and registration
➜$800.00 (includes the registration fee)- 3 days in a group, in person: 
Learn to do sessions with clients. 
10 sessions with clients
➜ $300.00 -3 hours on Zoom as a group 
Understanding the difficulties encountered by the practitioner and personal coaching.
15 sessions with clients
➜$600.00 - 2 days in a group, in person:
Troubleshooting, understanding in depth and resolving any difficulties encountered. Case Study.
20 sessions with clients
➜$400.00 Certification 1-on-1 via Zoom 
Record and re-transcribe one session with a client + your comments (self-critic). 
This will be followed by a final "touching base" session with your trainer, granting you (or not) your Certification.
If the Certification is not obtained at this point, your trainer will propose specific steps in order for you to be Certified.

Note: In order to be Certified, as a part of the learning process, you will need to do 5 Resolutions on yourself with Certified Practitioners, at the flat rate of $100.00 each.

Course Content
Module 1 - 3 days in person.
In this module you will develop your practice of real-time emotional resolution on others (when the person is experiencing an emotional difficulty) and we will lay the foundation for emotional resolution in delayed-time (when the person is no longer experiencing the emotion). This module consists of some theory followed by a series of live role plays and sessions between participants structured to deepen understanding of the process.  
Module 2 -  3 hours on Skype.
Understanding the difficulties encountered by the practicioner and personal coaching.

Module 3 - 2 days in person.
Develop and master the process of helping other people resolve their emotion. A pre-requisite to this module is completion of at least 25 delayed-time emotional regulations on other people (with client notes for each session). In this module the practical experience of each trainee since the previous module will guide us through those 2 days, providing the subject matter to look at the process from different angles, consolidating the knowledge and skills acquired so far and zooming in on specific points.

Module 4 - 2 hours on Skype One-on-One.
- Deepen the understanding of the emotional resolution process. 
- Answer any questions that the participant might have.
- Explore and strengthen any weaker areas in the practice of emotional resolution.

www.cedricbertelli.com