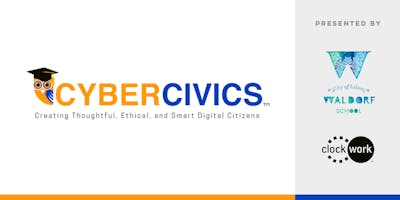 Cyber Civics
How to bring offline values to the online world
We don't give car keys to a 16-year-old who hasn't taken driver's ed, so why do we give young people unfettered access to digital spaces? Youth today are literally left to their own devices, setting their own norms and expectations for digital behavior. But what young people actually need is guidance and support as they navigate the online world — in the same way they need guidance and support in the real world.
This Cyber Civics workshop can help with that. 
Join veteran Cyber Civics teacher and Waldorf administrator Soni Albright for an empowering workshop that will help you identify, define, and uphold your personal philosophies and family values when it comes to guiding young people in the digital realm.
This workshop is designed to give parents, grandparents, caregivers, and adults tools to help the young people in their lives bring healthy, intentional, safe, and ethical behavior to their online lives. 
What the workshop will include
Drawing from the innovative Cyber Civics curriculum, this interactive, hands-on workshop will break down the guilt and overwhelm and focus on creating a space for parents and caregivers to become thoughtful and informed about their family's relationship with technology.
We'll explore some of the most relevant topics and questions (like the ones we outlined in this blog post) parents are grappling with today, including gaming, social networks, privacy, and screen time. We'll discuss current data and trends, and we'll engage in meaningful activities for self-reflection. 
Together, we'll create a framework for developing your own Family Media Plan that can inform decisions and help you set realistic goals. 
Who should attend
This workshop is designed for parents, educators, and caregivers but is open to anyone interested in exploring how to bring offline values to online activities, and how to guide themselves and their children in becoming a more intentional and engaged digital citizen.
Participants will leave this workshop feeling educated and empowered. Each attendee will have actionable strategies and tools to enable a more proactive approach to guiding young people in the digital realm. 
---
About Soni Albright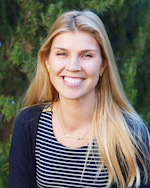 Soni Albright is a long-time public and private school teacher and administrator who has almost two decades of experience in a variety of educational settings across North Dakota, Nevada, California, and Minnesota. Soni has been teaching digital citizenship classes for youth and adults for over six years. As the Admissions Director and Cyber Civics teacher at City of Lakes Waldorf School—and herself a mother of four—Soni brings a unique perspective and understanding to her classes and workshops. "I talk to young people every day, and I understand their basic nature—their desire to be social, their need to create, their longing for independence," says Soni. "I offer tools for parents to bridge the gap between restrictive and free range digital parenting." Soni is also an accomplished artist and, in her spare time, you can almost always find her engaging in something creative, with a lego embedded in her foot and a half-crossed-off to do list nearby.
About Cyber Civics and City of Lakes Waldorf School
One of the many unique aspects of Waldorf Education is the intentional absence of digital technology and media in the classroom. Instead, we ask families to take a thoughtful and developmentally appropriate approach to media access and technology use, waiting until students are truly ready for the responsibilities and challenges that come with that access.
Cyber Civics is like driver's ed for technology. It helps children to become thoughtful, ethical, and smart digital citizens.
Cyber Civics is currently taught in public, private, and parochial institutions in over 40 states in the US, as well as internationally. City of Lakes Waldorf School is one of the first schools in Minnesota to adopt the program.
More about Clockwork 
Clockwork is an interactive design and technology agency located in NE Minneapolis. As a values-based technology company, we think it is important to extend values to all facets of life, including how we show up online.
All proceeds from this event will be donated to City of Lakes Waldorf School.