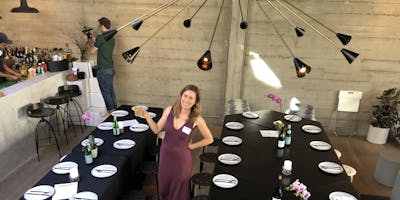 GP Dinner #135 @Jeremy's Loft

PLEASE NOTE: ATTENDANCE LIMITED TO FIRST 40 PEOPLE WHO SECURE A TICKET HERE. YOU'RE WELCOME TO GIFT OR TRANSFER YOUR SPOT TO A FRIEND IF YOUR PLANS CHANGE.  JUST LET US KNOW IN ADVANCE.
Join us for our 135th dinner at our friend Jeremy's home on August 16th in San Francisco, a big beautiful loft in Soma.  Unless there's rain, we'll get to enjoy cocktail hour up on the rooftop deck.
Expect cocktails at 6:00 and our speaker around 6:45 with a family style feast introduced around 7:00, prepared by our professional chef. Wines will be thoughtfully paired with the menu.
ATTIRE: Attire is relaxed and informal.
About GOOD PEOPLE: Most of the enjoyment we gain from an experience has more to do with who we're with than what we're doing. Good People is about inspiration, community and friendships. Who are good people? They're our best selves, when we rise above tribalism and explore big ideas.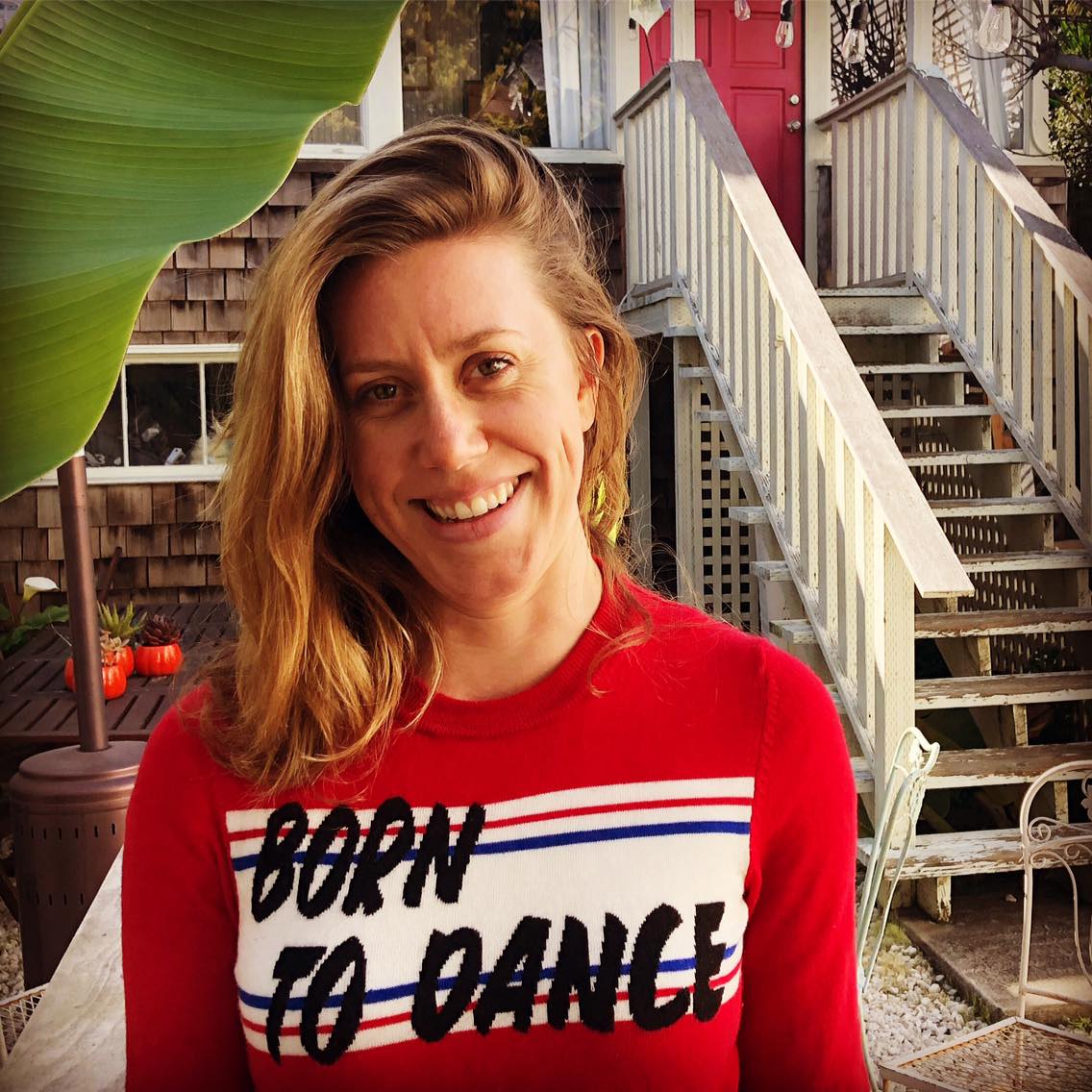 THE SPEAKER:  
Our friend Karin Johnson has worked on community development issues for over a decade, from refugee resettlement in Vermont to teaching in South Asia to microfinance in New York. 

Recently, she toured with Doctors Without Borders (MSF), with the Forced From Home exhibit, setting up, running and breaking down a kind of "compassion carnival" meant to educate the public on the plight of displaced people. She is amongst a growing number of humanitarians who believe migration is a human right and national borders should disappear.

Karin came to this work from a deep curiosity about identity, having grown up in the diverse schools of Sacramento. She has dedicated her career to working for equity and inclusion. Ultimately, Karin believes that with privilege comes a great duty to serve, and she wrestles with her identity and participation in the movement.  Wherever we find ourselves on the spectrum of privileged or disadvantaged people, how do we best serve, include and acknowledge those less fortunate than us?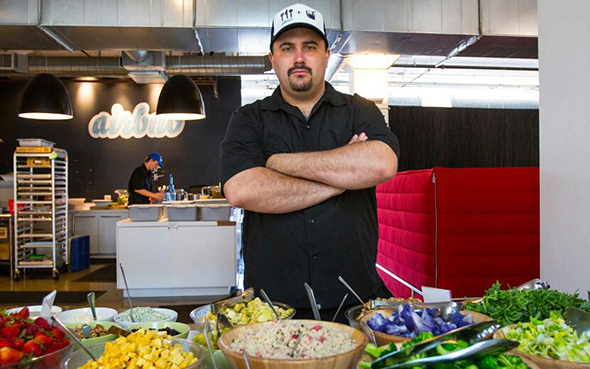 THE CHEF:  
Sam Lippman is a San Francisco-based chef with an extensive background in raw vegan cuisine and modern corporate dining. From 2011 - 2016, he created and lead the innovative in-house food program at Airbnb HQ.  He has also spent time cooking at Google, Cafe Soulstice, Back to Earth Organic Catering, Metal and Match Catering.  His menus are plant and paleo focused and in this case will feature the best of SF summer produce.
THE MENU:  
TO START:
Roasted Walnut Romesco on vegetable chips with pickled pepper
MAINS:
Everything Salad of summer greens, carrot almond "salmon" paté, macadamia cream, caper, onion, cherry tomato, toasted poppy/sesame/garlic/onion bagel topping
Grass-Fed Beef, market mushrooms in pan jus, green olive sauce verte
Eggplant Steak Vegan Option
"Cheddar" Cauliflower Grits (dairy and grain-free)
Roasted Summer Squash Medley, cider gastrique, smoked salt,  Hooray Foods plant-based bacon crisps
TO FINISH:
Raw Berry Cobbler, organic berries, coconut pecan crumble, vanilla lavender cashew whip
Please email us at least 72 hours in advance if you have any dietary restrictions and we'll do our best to accommodate them.
Drinks at 6:00, dinner at 7:00. Though a cocktail and some wine will be provided, guests are welcome to bring a bottle of wine to share. Menu update coming soon to help you choose your bottles. We always make sure vegetarian friends will have plenty to eat. Please contact Raman if you have any other dietary restrictions.
If you are wondering how you were included in this invitation, or would like to be removed, please contact ramanfrey@gmail.com
To sign up for future events, please register at www.goodpeopledinners.com