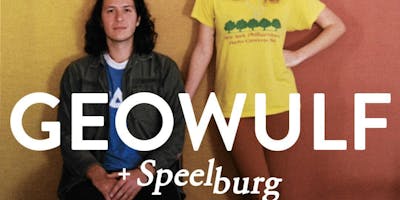 GEOWULF + Speelberg live @ Popscene!
The SF debut of England's GEOWULF!  + JUST ADDED: SPEELBURG
and DJ Aaron Axelsen 
9PM, 18+ welcome 
Geowulf are a band of two halves. They are comprised of Star Kendrick (vocals) and Toma Banjanin (guitar/vocals) - two childhood friends from Australia's Sunshine Coast. But the duo can be divided in more ways than just their physical existence, too, from geographical location and what they bring to the band, to their musical histories. 
It's the perfect mix of blissed out, beach-y pop - the aural equivalent of driving along the coast on a heavenly summer's day - and melancholy, heartbroken lyrics.