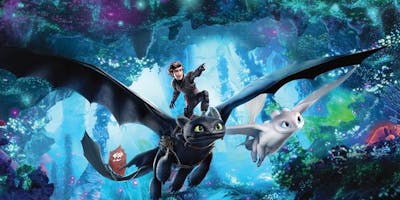 Movies In The Park: How to Train Your Dragon 3
 Movies In the Park: How to Train Your Dragon 3
PG: 1 hour 44 mins
When Hiccup discovers Toothless isn't the only Night Fury, he must seek "The Hidden World", a secret Dragon Utopia before a hired tyrant named Grimmel finds it first.
Join us for a fun, Friday night in the park! Bring blankets to reserve your spot on the lawn. Bring a picnic to share with your family.
Note: Heavy Rain will cancel the event. 
Questions?: Katherine Wright at KEWright@smcgov.org or (650) 269-8124