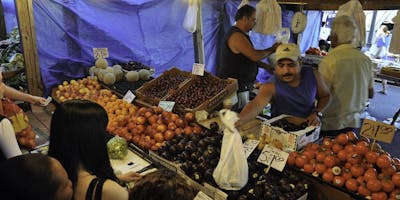 Hunt's Photo Walk: Haymarket & the North End
Join instructors Hunt's Photo Education for an energetic morning at Boston's open–air fruit and vegetable market at Haymarket Square. During the walk, we will discuss different elements of street photography and how to effectively photograph in these environments, including exposure, focusing, image composition, and the ability to make quick adjustments in the field.
Haymarket features a wide variety of people, color, and activity as vendors work their trade. Our walk will begin at the market, photographing the scenes and the people and continue into the North End. Quaint eateries, fine restaurants, and historic locations are characteristics that make the North End one of Boston's premier destinations.